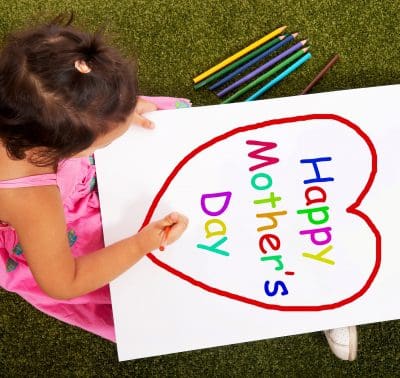 Beautiful phrases for mother's day
If Mothers Day is close, maybe you have already prepared a beautiful gift or any other detail to honor your mom at the time, but you can do something very special and different at this time, like it is to send her a short phrase to thank for all that she has done for you and especially for the great love she has gave you as your mother.
Here we bring you a nice compendium of phrases for Mother's Day. Remember you can post them on your mom Facebook or Twitter profile and if she does not have an account you can send them as a text message or write them a note or card that accompany your gift.
You will see that your mom will feel delighted to read it.
Free list of beautiful phrases for mother's day:
– "I send all my greetings and biggest congratulations to all those women who are blessed to be mothers and who are willing to do anything for the welfare of their children. I admire you very much and wish you a happy Mother's Day."
Category :mother's day phrases
– "Congratulations to all the mothers in their day, as they give us their love and education to make us role models. I wish a happy day to every one of them."
Category :mother's day phrases
– "On the day of the mothers do not worry about looking for the greatest gifts, or stunning luxury that will end not meaning that much compared to something from your heart. Showing our gratitude for their sacrifice and our love it is the least we can do for them. Let them have a happy day."
Category :mother's day phrases
– "Let this mother's day they can feel our love and gratitude for all that they have done and do for us. A happy mother's day to all, may the Lord bless you."
Category :mother's day phrases
– "There is nothing more worthy of admiration in this world that the efforts and sacrifices that a mother who is alone done to raise her children. Many congratulations to all the mothers on their day."
Category :mother's day phrases
– "All hugs and kisses a mother gives to her children are a sample of pure and sincere love. She wants the best for their children and therefore she will do whatever is necessary for them. Happy day to all mothers, you are unique and incomparable."
Category :mother's day phrases
– "Dear Mom, I dedicate these words in this special day today with so much love to keep them in your heart. Thanks for being my mom, for being a great example and always giving me your love and affection, I love you so much."
Category :mother's day phrases
– "Sometimes, we begin to reflect on how important our mothers are only on special occasions, in truth they are the most precious treasure we have and we must protect them and appreciate them, because their love is unique and unconditionally. I wish a happy day to all mothers."
Category :mother's day phrases
– "If we are blessed to have our mother with us, we should feel that Mother's Day is every day. They are wonderful and full of lots of love, a happy day for all."
Category :mother's day phrases
Your mother would be very glad and happy to receive any of these beautiful dedications. Do not forget to make her feel it is a special and remarkable day.
Image courtesy of "Stuart Miles" / FreeDigitalPhotos.net
Send your originals Sms, text, text messages, quotes, mother's day phrases , and will be published, others friends will thank you .
Tags:
mother's day messages, mother's day phrases, mother's day poems, mother's day quotations, mother's day sms, mother's day text messages, mother's day texts, mother's day thoughts, mother's day verses, mother's day wordings