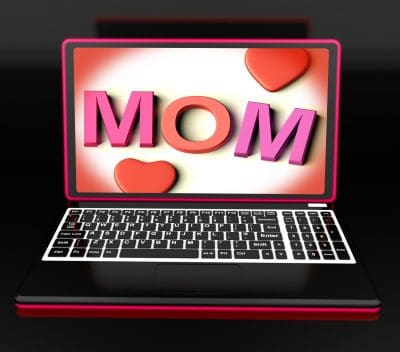 Nice letters for my aunt on mother's day
One of the most special days in year is Mother's Day, because this is a day in which we honor our mother and all the women of our family and our friends who are blessed to be mothers.
That's why in this day you must take a moment to offer a very special greeting to all those mothers who you know and are part of your life. One such person is your aunt, that special woman who has been by your side since childhood giving you her love and protection.
If you are not very clear about what to say to honor her at the time, you can use any of the examples of notes of congratulations for mother's day we bring here, choose the one you like most and customize it to pay a small tribute to your dear aunt.
Example 1 of a mother's day letter for my aunt:
From: Thomas
To: Aunt Lupe
Dear Aunt Lupe:
This is a very special day because it is the day of mothers and because I write this dedication to congratulate you because after my mom, you are one of the most special women in my life.
I still remember those funny moments I lived with you during my childhood; you were always beside me and cared for me when my mom could not make it. That's why I consider you as a mother over for me. Thanks for all your words of encouragement, for always being with me and always giving me your help and advice.
I send many congratulations on this day of mothers and I wish that you celebrate with great joy by the side of my cousins and my uncle.
Congratulations on your day.
Example 2 of a mother's day letter for my aunt:
From: Sara
To: Beloved Aunt
Dear Aunt:
I write this little note on the occasion of Mother's Day, to congratulate you and tell you how grateful I am to you and how much I love you.
By your side and shared many of the happiest moments of my childhood and I could learn many things you taught me.
I spent unforgettable moments next to my cousins so I will always cherish it in my heart. Thanks to your example and my mom's today I am a good mother and I can understand all that you did for me. I can truly say that you have been like my second mother, you are a very special woman and I always carry you in my heart.
On Mother's Day I give my congratulations and express my gratitude for treating me like one of her daughter. My wish is that God can bless you with good health for you to be with us much longer.
Congratulations on your day.
Image courtesy of "Stuart Miles" / FreeDigitalPhotos.net
If you liked this page you can help us by cliking on " I liked it" on facebook, G+, twitter.
Tags:
tips to write a mother's day letter for my aunt, how to write a mother's day letter for my aunt, excellent mother's day letter samples for my aunt, tips to write a mother's day letter for my aunt, advices to write a mother's day letter for my aunt, writing a mother's day letter for my aunt, free tips to write a mother's day letter for my aunt, free advises to write a mother's day letter for my aunt, how to write a beautiful mother's day letter for my aunt, good sample of a mother's day letter for my aunt