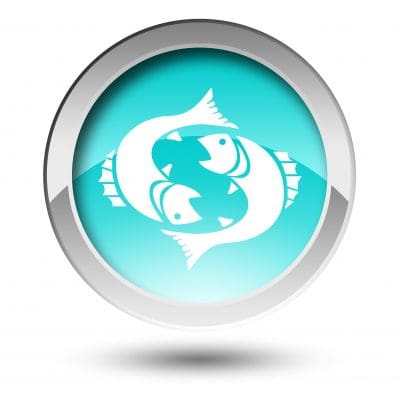 How to conquest a committed Pisces
Zodiac Pisces is a sign that by its nature, is closer to the spiritual than earthly aspects of life, so those who are born under this sign have both positive and negative behaviors, they are characterized for being dreamers, hospitable, romantic, amorous, confident and creative, but also they would have negative behaviors like cheating, lying or addictions.
The last sign of the zodiac is Pisces, which is represented by the symbol of two fish opposite each other. People born in the period beginning on February 20 and ends on 20 March each year, is considered to belong to the sign of Pisces.
The character of a Pisces reflects a person who behaves according to what his feelings dictate, they are considered very sentimental people, fragile, dependent on others and easily influenced.
The sentimental behavior of Pisces makes them very romantic as they quickly generate empathy with people they just meet giving them affection, that makes them vulnerable and easy to manipulate in the emotional aspect, and may also be subject to emotional charity from third people, which could eventually lead to a life based on fantasies and future problems with addictions. Thus we can say that the way to behave of a Pisces is more emotional than rational, considered too selfish.
To love and win a committed Pisces, first you have to know him well and based on that establish a strategy of conquest, the secrets to seduce are:
– When you are in a relationship with a Pisces, you should show no self behavior.
– Do not criticize the actions they take, support and encourage them to do whatever they want to do for their development as a person.
– Investigate the mysteries of dreams, to have a conversation.
– Wait for the right time to tell our pains and sorrows, in order to establish a bond of sympathy and empathy.
– Do not show sexual intentions is our interest if an emotional bond is not established, otherwise you may be quickly rejected.
– Demonstrate with gestures and actions that you may be right for each other, Pisces are not people of words but of actions, a gift, a book or a song, will help you gain more empathy with him.
– Pisces do not demand expensive gifts, if they know that the gift is from the heart, they will appreciate it intensely. For example you can give him a candle, if he feels it is a real gesture and with good intentions.
– As you know the Pisces are delighted with the fantasies and dreams, when the relationship is established, it is good to bring it to reality to gradually strengthen the relationship.
People born under the zodiac sign of Pisces are compatible with people born under the signs of Taurus, Cancer, Scorpio or Capricorn.
Do not forget that the behavioral aspects of a Pisces include tolerance capacity, being a dreamer, creative, imaginative, romantic, selfless, sensitive, spiritual, and that he is always on the search for the ideal partner.
People from Pisces, male or female, by the characteristics of their behavior, seek for platonic loves, romance and sometimes these relationships can be very harmful, this can be seen in the personalities of celebrities like Elizabeth Taylor and her seven marriages, other famous are Sharon Stone and Drew Barrymore.
Image courtesy of [image creator name] / FreeDigitalPhotos.net
Tags:
pisces, conquest a pisces, how to conquest a pisces, tips to conquest a pisces, free tips to conquest a pisces, good tips to conquest a pisces, committed pisces, conquest a committed pisces, how to conquest a committed pisces, tips to conquest a committed pisces