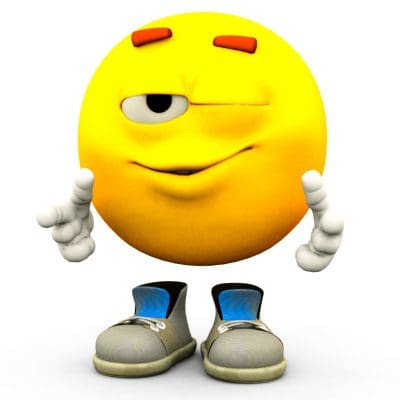 Download facebook emoticons for mobiles
The development of mobile telephony in recent years has meant that, today many people are permanently connected to the network, so it is also increased the connection to facebook, and thus, the frequency of communications with our friends and family.
When we spoke with them via facebook we use sometimes icons representing a message or emotional state, which are called emoticons. If you think it's a good idea to supplement your collection of emoticons, there are several websites that lets you download the most amazing emoticons available for phones. We'll tell you where to get them.
Fun moods
It is a website where you can find a wide range of emoticons, which you can download and use in your conversations via facebook chat. Once downloaded you can use in messaging services like Hotmail or Gmail.
The download process starts when you click on Download Now and follow the subsequent steps, which is easy, because it is in English. Once the download process is finished, the package will be located in the toolbar or in the menu of your mobile device.
To use the emoticons you should pull them from your location. In addition to this service, Fun moods offers you to change originally the phrases you use for your Facebook status. Do not waste time, visit www.funmoods.com
Emoticons Smileys
This site will allow you to download for free a lot of emoticons, avatars and gifts to use them in Facebook, Skype, Messenger or any other instant messaging service. Downloading them from this page will ensure that you will not be affected by viruses or spam mails.
Installation is quick and easy and uninstallation, whenever you want, so is it. These emoticons will make your conversations funnier. They can be shared between your accounts, in other words, your facebook emoticons, can also be viewed in your Messenger account or Skype. You can start the download process from your mobile phone and install it directly from the Main Menu. Visit www.emoticonsmileys.com
Look it Free
As its name says, just get emoticons and download them free. As in the previous case is easy and fast, the emoticons are ready to be downloaded and used on Facebook, Messenger or other instant messaging service. To get them, just click and select save, so the image will be saved in an external folder on your computer.
An advantage of this site is that if there are no emoticons you like, you can create one. On the left side of the page it is a column where the emoticons are classified. For example you would find emoticons of sports, love, birthday, animals, school, facebook and of many more things. Do not wait and download them in www.buscalogratis.com
Image: FreeDigitalPhotos.net
Tags:
download emoticons, how to download emoticons, where to download emoticons, websites to download emoticons, free websites to download emoticons, good free websites to download emoticons, excellent websites to download emoticons, download emoticons online, download emoticons online and for free, the best websites to download emoticons