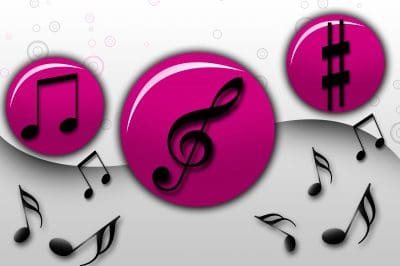 Listen free music legally through the Internet
Web pages dedicated to sharing music have grown with over the years because we no longer need to have a player installed in our computers, such as Winamp or a P2P software and downloaded tracks in MP3 format.
Nowadays, we simply need to visit any Web page that has this service in hosting a multitude of songs in its database, and proceed to find the track that we want to play, ready, listen to music online. Their operation is similar to the one provided in YouTube, but here we only get audio, no video.
However, with the large number of pages that provide this service, several of them have a bad downloading process (buffering) because it takes longer than usual to load a song or the tracks on offer are of low quality, that's why, as follows, you will see a list of the favorite places where such problems rarely arise.
Websites to download free music:
Goear an awesome moment .- It is another site known for many users, which also has a wide variety of different songs, as well as from different genders, especially in Spanish, the method of reproduction is through streaming so it may be having delays when delivering the signal but it will be almost imperceptible for the human ear.
It has several links to various radio stations around the world, which are arranged according to category of music they present. Its website is listed here, so you only have to go to this link: (http://goear.com/).
Deezer .- It features a striking design which characterizes for having to search by genres or mp3 music you want, you can have several languages to adapt the interface, including Spanish. On the other side, it has the weekly ranking of the songs with their authors, it is also hosted by several radio stations and it has a blog that talks about contemporary music. Please visit our homepage at: (http://www.deezer.com/es/).
SeegPod .- This is another music web where you can choose to search by artist name, album or song. It's in English but it provides its service through an intuitive interface for Spanish speakers, lets you download songs for free or buy some, it has more than eight million songs and several galleries housed in its database, including various artists and they even have they lyrics of the songs so you can sing along. It also plays videos and supports flash system to have more quality content. Their website is: (http://www.seeqpod.com/).
SkreemR .- This player provides the same services provided by the websites listed above, it is very simple to use and in its database it holds a wide range of musical genres, as well as a large number of tracks which you can enjoy with a great audio quality. But it does not allow users to download the songs; you will have to be O.K. with just loading and playing them. You can see how it works by following this link to its website: (http://skreemr.com/).
Some users prefer to use YouTube to stream and watch video clips instead of just hearing them. So now this web page is also offering their users to have playlists, this would be another alternative that, together with the other ones mentioned above, you could consider listening.
Free images from FreeDigitalPhotos.net
Tags:
listen free music through the Internet, free music, download music through the Internet, websites to download free music, good websites to download free music