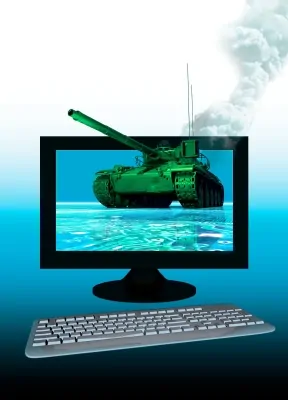 How to clean your computer from viruses
Through Internet circulates a lot of viruses that can infect our computer in many ways, sometimes they come in Internet download files as songs, videos or pictures, another common way is through email messages through of dubious origin that invite us to open and enter into a link and if you click on it you are giving permission for the virus to be installed.
Even when you put your USB drive into a computer that is infected, it is likely to become infected with viruses and when you use it on your computer the infected files can contaminate your system. But, how can we know if our computer is infected with virus? And if so, how can we remove them? Then we will tell you what you must do to keep your computer free of viruses and any other threat.
First: Identify the virus
To see if your computer is infected with a virus, you need to scan it with antivirus software. In case you do not have installed it on your computer or the antivirus you have is outdated you can make use of an online antivirus, the use of these is completely free and you can find them in almost all the official pages of the most recognized antivirus such as Panda Security Online ( www.pandasecurity.com ) http://latam.kaspersky.com/productos/antivirus-online-gratis Kapersky online scanner ) and ESET online Scanner ( www.este.es / online -scanner )
Second Backup
Make sure you have a backup of all your files before you delete the virus that is in your computer because if the viruses are within an important file, you could lose it. So often we recommend that you make backups to protect your information. To create one you can use software like Norton Ghost or Windows utility to create backups.
Third: Close your internet connection
A lot of the viruses that today exist are designed to take control of your computer, send confidential information and infect other computers through yours, which is why when your computer is infected with a virus becomes slow. We recommend that you close your internet connection, if through a network cable disconnect and if you connect via Wi Fi should disable it for a moment. Now you can use your antivirus software to remove the threats found.
Fourth: Restart and recover
The final step, after you have cleared the virus, is to reset your computer. Maybe your antivirus, once you have eliminated the threats, communicate you should reboot it, if it does not, do it yourself. After booting your computer, you should check your files to see that none are missing and if you notice that some are missing, you can use your backup to restore your data. Now you can restore your internet connection.
Following the advice we have given you, you can easily remove viruses from your computer, but remember that you must keep your antivirus updated to prevent future infections, by not to open postings from unknown or suspicious people.
Image courtesy of "Victor Habbick" / FreeDigitalPhotos.net
If you liked this page you can help us sharing with your friends on Facebook,Instagram,Messenger,Twitter,Whatsapp.
Tags:
good tips to eliminate virus, very good tips to eliminate virus, the best tips to eliminate virus, tips about virus elimination, excellent tips to eliminate virus, good advices to eliminate virus, very good advices to eliminate virus, the best advices to eliminate virus, advices about virus elimination, excellent advices to eliminate virus