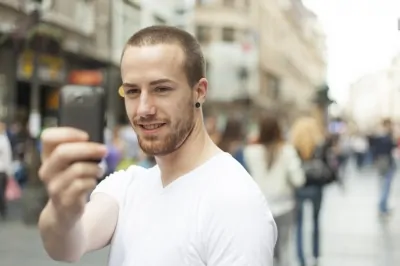 Make your photo corrections using free programs
In recent years, access to technology has allowed almost everyone to have a camera that recorded the special moments that we consider, in many ways. Surely, once you feel that the photo you took of that special moment could have been better, and not finding how to do so, you down. This article will review the best software to touch up your digital photos and let your picture as we thought see.
Before you start you need to know that the list that we present below poses no hierarchy order. You should also takes into account the needs and level of improving you want to reach, before downloading a program that may take up more space than you need.
– GIMP 2.6.11
(Available at: http://the-gimp.softonic.com/)
This is a free recognized program, considered one of the most complete, compared to the level of Photoshop. Thanks to the interface inserted into the Windows desktop, GIMP can work with a number of images simultaneously. The interface design is user friendly and allows for easy understanding and management of photo editing. It also has the majority of design tools such as rotation and deformation of objects.
You may be able to carry this program on your USB device by downloading the following link:
http://es.kioskea.net/download/descargar-2834-gimp-portable.
– Picasa 3.8.117.43
(Available http://picasa.softonic.com/)
It was just unthinkable that a Google product would be missing this list. PICAS is the challenge of this immense computer company that seeks to help you organize and edit a photographic collection. The design of this free program does not lose the elegance and sophistication and further includes an image viewer.
It also allows the user to make collages and animations of your photo in a video mode. Finally, through PICASA WEB, you can share with the network your photo collections.
– PhotoScape 3.5
(Available at: http://es.kioskea.net/download/descargar-358-photoscape)
This program is complete, containing all the tools needed to make your picture as you want. Among many, we can mention the format conversion, photomontage creations and impressions, complete visualization of images (known as Presentation mode). Furthermore, there is a tool designed to eliminate all those imperfections photo, even grain, facial scars, etc.
– MAGIX Photo Clinic 4.5
(Available http://magix-foto-clinic.programas-gratis.net/))
This free program has the advantage of automatically update of optimizations. In addition, its interface would be found in the language you would like, so it will be easier to understand. With this last thing you can quickly find the right functions and edit your photo as you wish.
– FotoSketcher 1.6
(Available at: http://es.kioskea.net/download/descargar-548-fotosketcher)
With this program you can give a very different and interesting aspect to your photos. You have the option to structure your photo as a nice painting, from 6 different options that will keep the dynamic of the picture that you want. And you can compare the before and after of the edited photo.
Finally, we hope that we would have woken that necessary curiosity to discover opportunities to edit your favorite photos. Dare to try one of these programs and become expert in photo editing.
Image courtesy of [image creator name] / FreeDigitalPhotos.net
Tags:
edit photos, how to edit photos, software for photo edition, i want to edit photos, free software to edit photos, free software for photo edition, free programs for photo edition, free programs to edit photos, how to edit photos for free, the best photo editors for free