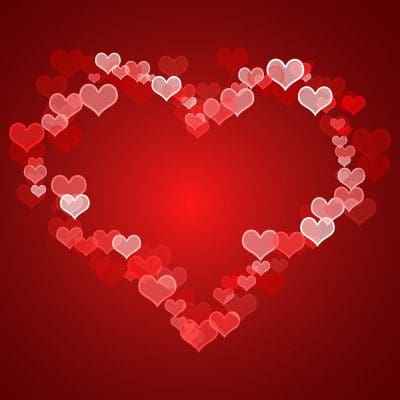 How to express your feelings to a woman
Once a guy falls for someone, his whole world changes. In the morning the wakes up with a huge smile and he can't stop thinking in that special person who's conquered his heart, and he starts acting differently. When boys fall in love with a girl, they start to worry more about their physical appearance, they dress nicer and wear cologne, and spend more time thinking about their look to be able to impress that girl. However, it's very common to be afraid to declare your feelings to the girl of your dreams.
This happens because we're afraid of being rejected, we fear knowing that that girl already has a boyfriend or that she only wants to be friends. For these reasons many guys feel pretty insecure about expressing their love for that girl, no matter if they're teenagers, young adults or adults. If you're going through these difficulties or have a friend who's going through them, read this section. We'll show you how to overcome your fear and finally declare your love to the girl you're in love with.
The precise moment
Life comes full of moments that happen in an already established order, even more when they're about love. If you've already decided to tell that girl what you feel for her, you must wait for the precise moment to do so, for example when you go to the movies, during a party, when you go out of college, when you go out to dinner, amongst others. Any moment during the day is fine, but during the night its better as the romance flows.
What you should say
The moment in which you declare your love to a girl will become very special and will be remembered by both, so you must use the correct words in the correct moment to tell her what you feel. Look at her in the eyes calmly and talk to her about your feelings without exaggerating, fill yourself with confidence so you can talk clearly. Talk to her about the reasons why you fell in love with her and the reasons why she should give you a chance.
What you should do
In the moment you're declaring your feelings don't make long pauses, you must make sure that you're somewhere private, where no one will interrupt you and don't forget to turn off your cellphone. Talk to her face to face, look at her in the eyes, you'll be able to see in them when she's touched. In that moment stop talking and ask her to be you girlfriend. However, if you see she's uncomfortable or shocked, be very discreet and end your declaration and hear what she has to say.
What you should avoid doing
The moment when you're about to declare your feelings it's not convenient to make her a gift as she might feel pressure by it. Try to avoid unrelated subjects, holding her hands or kissing her after expressing your feelings. Kisses should be spontaneous and natural when love is mutual.
Image courtesy of "Stuart Miles" / FreeDigitalPhotos.net
Tags:
express my feelings, how to express my love, tips to express my love, free tips to express love to a girl, express love to a girl, declare my love to a girl, getting the love from a girl, how do i seduce a girl, seducing a girl, free tips to seduce a girl