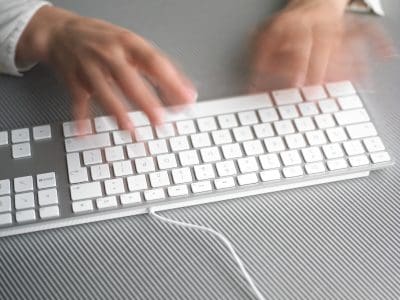 Download files stored on your PC from another PC anywhere in the world
Today there are many ways to accommodate different files on the network, from documents to music, movies or any other type of file which in turn can be downloaded from anywhere and at any time.
The disadvantage of this service is that there is limited space in the virtual disk, usually; these servers only provide a small space of 2 GB, which proved insufficient to what is needed today. HD DVD movies, games installers' high performance graphics, software could not be saved in its entirety.
Although these servers have a monthly fee to increase the disk space but still proves to be unsatisfactory. Users would be subject to steadily increase its files and sacrificing the ability to synchronize the same from your computer.
But fortunately there are other ways for data storage and subsequent discharge from any computer connected to the Internet. This is the remote connection between computers, which only needs an Internet connection by passing registration service or pay any fee. This service is free and very useful today.
As a first step, create a profile on LogMeIn, the page that offers the service and supports any web browser such as Mozilla Firefox, Internet Explorer, Opera, Safary, etc. Having this service will take safety complete synchronization documents. In addition, this service is available to anywhere in the world, now currently has more than 30 million people online.
After creating the profile must be connected to it or if you prefer, you can enter the following link: https: / / secure.logmein.com / LA / home.aspx. Once inside, you must enter the site http://FileAi.com This website may allow transfer of files between two computers using the network p2p (peer to peer). You should only enter the file to be stored in the form on the website. After that, the system will automatically give you a link to download the file from your computer anywhere.
To download, simply must follow the same steps as with the transfer, enter www.fileai.com, then check "Receive file", locate the folder "browse" to choose where to download the file from your PC original.
After these two processes, and the file will be accessible from any computer on remote connection freely as if the original computer.
When using this form of transfer, loading and synchronization of documents, you can reduce the time burden of storage between the participants as this PC is that the download file is obtained directly from the original PC and not from an Internet server.
Even the space with the first method is limited to 2GB, now the hard disk space will be available from the original computer. With this advantage, you can download multimedia files previously could not be saved due to lack of space.
The transfer rate is not to take into account remote connection technology uses P2P network, which will make it very fast. But the coolest thing of all is that you should not pay a dime for this service.
For more information please visit: https://logmein.com/.
Image courtesy of FreeDigitalPhotos.net
Tags:
how to download files from another computer, ways to download files from another computer,tips to download files from another computer, good tips to download files from another computer, excellent tips to download files from another computer, software to download files from another computer