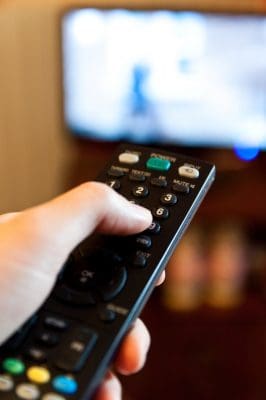 Free Television thanks to Mozilla Firefox
Firefox has launched a new Internet technology, which is based on the television broadcast via the Internet thanks to its complement called TV – Fox. To enjoy this great add – on, you just have to have the Firefox master browser and then download the TV – Fox complement, which is only compatible with the Windows operating system, because it uses a plug – in specially designed for Windows Media Player.
Fox TV is offered for free on the internet. One of the greatest benefits it offers is the high quality picture and sound streamed, it also has lots of international channels and can set the language via real-time user. You also have the option to search by gender or some other interest that the user requires.
This supplement is based on the same basis used by radio stations in the internet. Because it works with Fox TV to tune in streaming local television stations or international, that this addition to causing acquire a large number of channels worldwide with a variety of genres.
However, one of the disadvantages that could not be controlled until today is the slowness of the signal captured and the system of channels that are temporarily out of service.
But definitely, obviating this disadvantage, it is considered as a great technology that Firefox developers have launched the website, since it is free and offers high quality television, as well as the reception of channels and genres, including sports, pictures, news, entertainment, music, movies and cooking, among others, which has placed it as a favorite among Firefox users.
If you want to install this application, the only thing you have to do is be a Mozilla Firefox user, if you are not, you can always download it from this website https://addons.mozilla.org. After having installed the Firefox browser, you must restart the browser to display it as an icon named "World Online TV" on the browser's toolbar.
Clicking on the icon will provide us the option to choose among a large number of local and international channels, which are classified by gender, language and country. It is noteworthy that it also offers the option to display real – time video from any webcam placed in any places in the whole wide world.
When installing Fox TV to install in our browser, we are also adding the option of this add – in Web browser, as it adds videos of multimedia data, such as YouTube, Wikipedia, search and Torrents, among others. This means that the user is going to be able to browse videos using the Firefox search bar.
Finally it is worth noting that the requirements only include having the Windows operating system, and having the Firefox browser installed, besides having the latest version of Windows Media Player.
If you do not have the player installed, you can simply download the " MPlayerplug – in", which is mostly used by Linux users, but for practical purposes can also be downloaded by anyone who holds another type of operating system, you can do it
by simply following this link and following the instructions shown in http://prdownloads.sourceforge.net.
Image courtesy of FreeDigitalPhotos.net
Tags:
free television, free television thanks to mozilla firefox, how to obtain free television, ways to obtain free television, tips to obtain free television, getting free television, how to get free television, ways to get free television, tips to get free television