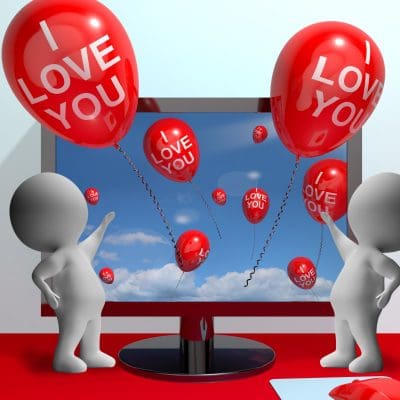 Seduce the girl you like through Facebook
Social networking has come into our world to stay and within them the most important one is still Facebook, through this network every day hundreds of millions of users exchange information, talk with their contacts, meet new friends and even find love.
It is normal nowadays for many couples to have met via Facebook and this shows us that it is possible to love a person through this social network. In this article we will give you many tips to help you conquer that girl you like through Facebook, follow the following tips we give you below and you will have the girl you like in your life.
Chat
This is a direct way with which you can get to that girl you like, use Facebook chat and talk to her, you can check at what time she is normally connected so you can take the initiative and start a pleasant conversation .
Do not worry about what you are going to say, just remember that girls like to be asked how their day went and especially like to feel that they have your full attention. That is why you should never interrupt them when they are talking, you just have to wait for them to finish.
Images
All Facebook users usually share photos and various images and the ones that have a message that makes us think are the ones that have a special impact. Another way to gain the interest of the girl you like through Facebook is posting pretty pictures with notes in her wall.
Use a search engine and search for phrases like "sweet pictures" or " love images" and you will find many images you can share with that special girl. If you want to be less direct you can place them on your wall but do not forget to tag her.
Videos
Another good strategy is to use music videos, find out with friends you have in common with the girl the kind of music that she likes, log into YouTube and search for the artists that she likes, copy the link of a video and paste it on your wall, do not forget to tag her and to write a special dedication phrase like "every time I watch this video I remember you".
Comments
You can give many signs to that girl you like her a lot if you comment the pictures she has uploaded, like as with and all the things she has shared in her wall, including the comments she has made. When you comment a picture of her, do not forget to flatter one of her attributes, for example you can say "you have a very beautiful look" or "you look beautiful and radiant."
Notes
If you like to write small lyrical compositions inspired by the love and beauty of the girl you like, then you can share them via the notes in Facebook and tag the girl you like. Feel free to express your feelings and answer your comments as soon possible.
Use any of these tactics and they will be of great help to get to the heart of the girl you like.
Image courtesy of "Stuart Miles" / FreeDigitalPhotos.net
If you liked this page you can help us by giving us a "like" on facebook, G+, twitter.
Tags:
how to seduce a girl, how to seduce a girl on facebook, use facebook to seduce a girl, learn how to seduce a girl, learn how to seduce a girl using facebook, ideas to seduce a girl, ideas to seduce a girl using facebook, very good ideas to seduce a girl, excellent ideas to seduce a girl, wonderful ideas to seduce a girl on facebook