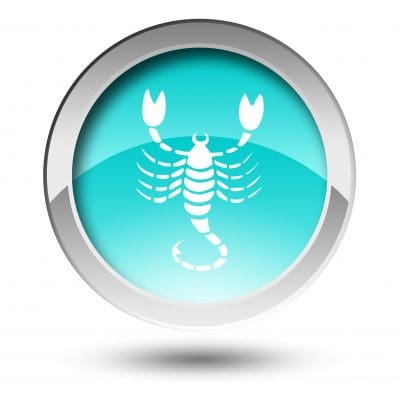 Seducing a scorpio
Everyone born between October 23rd and November 22nd are Scorpio. All who are of this sign are honest, very transparent and very good friends. They are not of those who lie and are very direct when they mean something. However there are only virtues they have, but also have low positivism, are aggressive, hurtful and selfish. So they are very strong and aggressive in what they do. This persons born under this sign may earn love or also hold a grudge, however wherever they are is always seen.
Usually Scorpio men have decision power, like to possess people, but they are also romantic and nostalgic. They are also very attractive and sentimental. They do not like being lied, so they want to people around them to be transparent. If you say something that is not true, they keep a sense of grudge against you. Not easily forget what you did and kept hatred in his heart.
They like confident women, who have power and they tell you everything straight. They do not like weak girls, without strength. They like to have a topic of conversation and are interesting when they talk. The way they talk fascinated. Make it funny and intelligent, so not really go unnoticed.
Examine them well but do not meddle in their life. Do not take their own time for themselves. They hate to be asked for everything they do.
If you want to conquer a man of this sign you have to prove your sensuality in a very tender way. This kind of men are not so determined about their love life so will thought many times before deciding it. So feel sure of what you do and fight for your goal. Never stop being presentable and sensual. Do not neglect.
Perhaps at the beginning will be a little difficult for you but keep in mind once you do, he will only think of you. He will give everything and protect you against anything. He will think you are your property and loved you dearly.
You will have to let conservative ideas go, because when they are in bed love the games and see very sexy lingerie as well as many poses to keep him excited.
Another alternative is to tell what you have planned for the future as he likes a strong and balanced woman who knows where she goes and who can continue with to the end of his days.
Now you know how this sign is. If you get his love, he will love you madly and if you make him mad is better to get away from him. We hope you consider all these recommendations if you have in mind conquering man of this sign.
You will go really well, do not forget to be sexy and be sure of yourself.
Image courtesy of "Salvatore Vuono" / FreeDigitalPhotos.net
If you liked this page you can help us by giving us a "like" on facebook, G+, twitter, others friends will thank you .
Tags:
how to seduce a scorpio, learn seduction tips for a scorpio guy, the best seduction tips, excellent seduction advises, wonderful love tips, free love tips, free love advises, the best zodiac advises, free zodiac tips