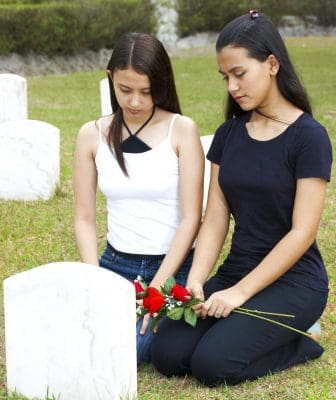 Christian Phrases to comfort for loss
When you feel the sadness does not go away and you think that no one can calm it down, thinking about God can help you, it may be the only thing that would calm you.
Having faith may make you do things you did not think you could, it would give you strength to come out ahead in a positive thinking, you will overcome difficulties.
If someone you care about is suffering now with the loss of a loved one, you can give him some encouraging words to express your sorrow for what happened. You can tell him that God is there with him or her no matter what happens, to reassure them and help them through the difficult time.
If you want to comfort someone by expressing what you feel, you can send him messages to try to make him recover calm and guide that person in the way of happiness. This article will give you some ideas.
Free list of Christian phrases:
– "We may not understand the pain you feel, losing a loved one is always so difficult, but try to approach God and you will see that peace will come, occupy your time in other things and you will see that time will pass faster."
Category :condolence messages
– "God can help you to divert the attention, concern and sorrow that you feel for the loss of your friend and you will feel that the peace comes back to you"
Category :condolence messages
– "God can give you the comfort you need to ease the pain of your soul, accept it and you will be happy again"
Category :condolence messages
– "I've asked God for this moment to pass quickly, there is no doubt that he will help you soon, please wait for him "
Category :condolence messages
– "Dying is part of the life, the death of someone in your family is just passing its energy to another place where God controls happiness, he decides when it is appropriate to go to heaven"
Category :condolence messages
– " Thinking that our loved one died to be in heaven with God, is a good way to comfort our sorrow for our loss"
Category :condolence messages
– "I have prayed for God to come into your soul and give you strength to seek tranquility and peace, you will see that you will receive soon the necessary strength of God"
Category :condolence messages
– "When a person dies, it is inevitable to want to go back in time to stop it somehow, but we know you cannot, the only way to be in peace is by asking God to let him rest in his kingdom called heaven"
Category :condolence messages
– "Losing a parent is inevitably painful, however ,sinking into depression will not help, seek God , he will give you an answer and peace in this difficult time, count on me for anything."
Category :condolence messages
– "Death is part of life, it is a natural process by which the energy of which we are made changes into another set of energy that will be useful in another way, we do not know much about what death brings, but you can search for God, he will help you find peace in difficult and painful times "
Category :condolence messages
We hope this article has helped you get a clearer idea of what to say to a person who had a loss.
Image: FreeDigitalPhotos.net
Send your originals Sms, text, text messages, quotes, condolence messages , and will be published, others friends will thank you .
Tags:
christian condolence messages , christian condolence phrases , christian condolence poems , christian condolence quotations , christian condolence sms , christian condolence text messages , christian condolence texts , christian condolence thoughts , christian condolence verses , christian condolence wordings