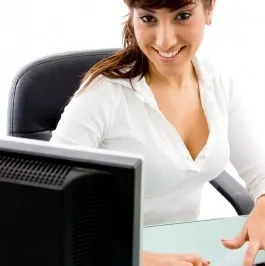 Sample letter of congratulations for good performance
When one works in compliance with the objectives and guidelines of the company one does a good job and it is right that this effort is recognized by one's superiors. So there are companies that have already established the recognition of the good work as company policy.
Examples of this policy are some supermarkets where we can all see the photo of an employee, recognized as the best employee of the month. There are also many other companies in which the recognition is done in a more personal.
Anyway, in all cases, the employee recognition is a great motivator corporate policy used today. This policy generates a more personal relationship with the employees. Here we will show you some examples of letters of congratulations for a good job.
Perhaps one of these examples will help you to generate your own letter of appreciation to your employees.
Format Number 1 of congratulation letter for good performance:
José Miguel Cuadros Coronado
Total Business Group
Av Emancipation 381 -383
Lima – Peru
Tel 222 5587 – 22 5586
e-mail: jluis@hotmail.com
Lima November 14 2011
Luis Enrique Neira Santillana
Calle La Encantada No. 65
Lima – Peru
Dear Mr. Neira:
We send this communication in order to recognize the excellent performance that you have had the last October as night shift supervisor of soaps plant. Your work has been very important for the increase of productivity in 20%.
As a consequence of your management we have been able to comply in full with the production plan of October, which had been impossible for the last four months. I am also happy to inform you that we would like to talk to you about your possible line career within our business group.
Finally, I would like to reiterate my deepest congratulations on your very efficient work.
Best Regards,
José Miguel Cuadros Coronado
General Manager
Total Business Group.
Format n ° 2 of congratulation letter for good performance:
Rosa Martha Matos Segura
Restaurant "Rico Rico"
Calle Canta No 783
Cali – Colombia
Tel 0555 4710 159 – 0555 158 4710.
E-mail: rmartha@gmail.com
Cali September 17, 2011
Carlos Renan Toledo San Martin
Av Los Cantores Block 10 – Dept. 98
Cali Colombia
Dear Mr.Toledo:
We sent you this letter to inform you that you have been chosen as the Best Chef up so far this year of our Restaurant "Rico Rico".
This choice has the support of the management of the company, of the others chefs and from all the customers which have been risen since you are in charge of the kitchen of the restaurant. The excellent flavor of your dishes, your hard work and dedication are reflected today in this achievement.
Finally, I would like to reiterate my sincere congratulations and my wish that you stay for much longer within our company, I'm sure this is also the desire of your colleagues and of course of our customers.
Best Regards,
Rosa Martha Matos Segura
General Manager
Restaurant "Rico Rico"
• In these two examples of a letter of congratulations for a job well done, workers are congratulated for their good work in the company recognizing them as key players in their companies. That would generate a stronger bond between these workers and the companies in which they work.
Image: FreeDigitalPhotos.net
Tags:
congratulation letter, congratulation letter for good performance, good performance at work, tips to write a congratulation letter, free tips to write a congratulations letter, how to write a congratulation letter, excellent performance at work, free example of a congratulation letter, example of a congratulation letter, congrats for a good performance at work