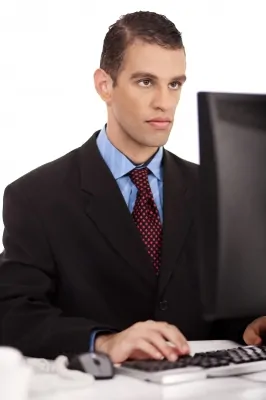 Free download example of how to write a letter to thank for a job opportunity
Without a doubt, there is nothing more beautiful in this life than been able to say thank you when someone does something for us, because the truth is that nobody owes us anything and everything that we receive is by the good will of others. In the scope of the work we must also be thankful when we receive something, for example, a job offer.
In general, been grateful to the Lord allows us to live better and be calm, having a peaceful and joyful life. All the possibilities that we have are a treasure that we cannot miss, so always be a person who is able and willing to say thanks in a sincere manner and with the heart.
If you act in this way, you will receive things happily and you will also give them in the same way. If at the moment you're trying to get a certain job and you have been chosen to start on it, then it will be very valuable for your image in the company to present a letter in which you thank for having been chosen. You will see that you will leave a mark on their heads and immediately you will be respected.
If you think that this is a good idea but you are not very sure of how to write a letter of this type properly, you have nothing to worry about, because here we bring you two examples which will be of great help, we encourage you to review them and give them your personal touch. The main thing will be that you mention the honor that represents working for them and that you endeavor to be the best.
Example job letter 1:
City and date
Mr.
< Organization name >
< Name of the person who hired you >
Best regards
I am writing to you through this letter, in order to thank you wholeheartedly for the possibility that you are giving me. It is an honor to work besides so recognized people and in such a nice environment. I am very happy to be part of this great family.
Words fail me to express my gratitude and the happiness that I can be feeling at the moment. In these lines I want to commit to develop in the best way possible, with the ideal of that as a team we reach all of the goals that we draw for the sake of the company.
I want you to know that I am waiting for any request you might have and I would like to repeat the happiness that I feel, thank you. I trust that the Lord will compensate you with all the success you deserve.
Sincerely,
NEW EMPLOYEE'S NAME
Here is another example, with a more formal structure but that also shows how grateful and committed you are to the work that you have been offered with. Keep in mind that it is important that everything you say is the truth and that you do not to generate false expectations.
Example job letter 2:
City and date
Mr.
< Company name >
Place
Objective: thank you letter.
Best regards,
Salutes, I – Name of the person who writes the letter-, adress to you in order to thank you for having chosen me to occupy the job offered. I believe that this chance opens many doors of professional development that will allow me to serve the company in the best possible way.
I am willing to offer my skills to one hundred per cent, showing you that I am a responsible, proactive and working person, who can work in a team to achieve the expected accomplishments. I hope my talents to comply responsibly and develop myself in the position that I have been assigned in.
If you had a question or a topic that you would like to discuss with me, I want you to know that I am available to meet and talk.
I wish you the best.
Sincerely,
NAME OF THE PERSON HIRED
We hope that these two example letters have been helpful to give you a notion of how you can write a letter to say thanks, the idea is to talk good about yourself and that you put yourself at the disposal of your superiors to do a very good job. We hope to see you around soon, remember that we update our site very often with free tips, letter samples, etc.
Image courtesy of "photostock"/ FreeDigitalPhotos.net
Tags:
tips to write thanks letter for a job, hints to write thanks letter for a job, format to write thanks letter for a job, model letter to thanks for a job, samples letter to thanks for a job
 If you liked this page you can help us by giving us a "like" on facebook, G+, twitter, others friends will thank you.