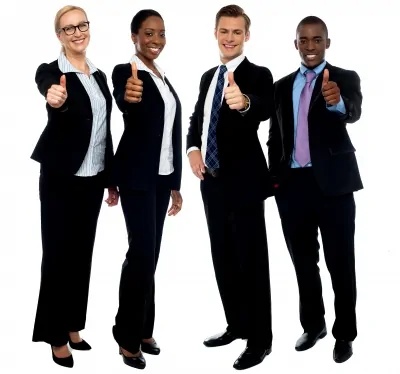 Nice examples of congratulations letters for a good job
It is very important for the workplace within a company that the work of the employees is rewarded so that in that way they feel more encouraged to keep improving constantly. A reward may be a personal congratulation from the manager or area manager.
But perhaps the best and most enduring way to do this is through a note since this way the employee may keep it for a long time and remember the gratitude that their employees have for his performance at work.
The note should exalt the work or achievement earned by the employee and express a word of thanks. Here we offer you two examples which you may modify and customize for receive the outstanding employees of the company.
Example 1 of a congratulations letter for a good job:
Quito, April 12, 2012
Telas del Ecuador
Human Resources Area
Calle Atahualpa No 345
Phone 4502364
Ruben Benavides Paez
Head of Production
Dear Mr. Benavides:
Our company, Telas del Ecuador would like to express the following to you:
A week ago the start of the year season ended and our company exceeded all our expectations in terms of sales and production. Comparing the results presented so far this year with previous years we see an increase of about 20% and recognize that it would have not have been possible without the work that you and your area have been doing.
We are very pleased with the way you have been handling the production area, it is an honor for us to have people like you who are willing to work to see the company and your coworkers succeed. Telas del Ecuador congratulates you for your work and expects to have your services for many more years.
Cordially
Andrea Camacho
Head of Human Resources
Example 2 of a congratulations letter for a good job:
Tegucigalpa, July 5, 2011
Calentadores Guzman
Human Resources Area
Calle los mártires 3456
Phone 2302907
Maria Isabel Arbelaez
Sales manager
Dear Mrs. Arbelaez:
Please receive a kind regard from the company through the human resources area. The purpose of the current note is to bring to your attention the following:
You have completed the first semester of the year and our accounting office has submitted the report of sales in the first half of 2011 with which we are very pleased with since it indicates that sales so far this year have risen significantly in relation to the previous semesters.
We wish to express our gratitude by making this small tribute for your selfless work in the performance of your duties. We have not only met the sales goal we raised earlier this year but it has also been surpassed by a good margin.
We are very pleased with the work you have been doing for this company and we look forward to be able to count with your support permanently.
Sincerely,
John Vazquez
Head of Human Resources
Calentadores Guzmán
Image courtesy of "stockimages" / FreeDigitalPhotos.net
Tags:
learn how to write a congratulations letter for a good job, good example of a congratulations letter for a good job, beautiful example of a congratulations letter for a good job, writing a congratulations letter for a good job, free tips to write a congratulations letter for a good job, tips to write a congratulations letter for a good job, free example of a congratulations letter for a good job, wonderful model of a congratulations letter for a good job, free advices to write a congratulations letter for a good job, advices to write a congratulations letter for a good job