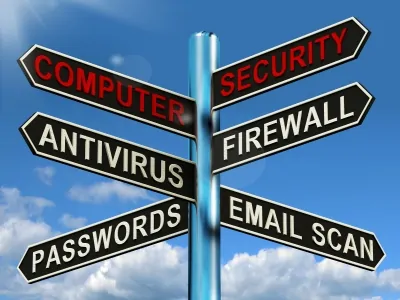 Online Antivirus for your PC
Keeping our computer up to date and running properly is vital since we use it either for work or for studying as our tasks depend almost entirely on it.
That is why we have maintenance programs installed in our PC, and the most important of these is without a doubt the antivirus.
But having an antivirus does not guarantee that our computer is free from being infected by a malicious program that endangers our files and personal information.
Every day many new viruses and malware programs appear on the Internet, and they are created with the intention of violating our privacy and confidential information.
These viruses can hide in deceptive emails created to deceive us and make us click on links or dialog boxes in which we are "empowering" their installation. It is also possible that they are in songs, videos and other files downloaded daily from unsafe sites.
Surely now you are wondering what you can do to tell if your PC is safe and if you have installed any viruses, and how to get rid of them. That is the reason why we have made this article and in here we discuss the antiviruses online, which with a simple Internet connection, will allow you to check your PC with the most updated antivirus and remove the viruses you may have on your PC.
Bitdefender
Bitdefender's Quick Scan is a versatile online tool that allows you to check your PC for viruses and malware in a very simple way and within a second.
The great advantage of this antivirus is that it focuses its search for active infections, so it manages to combine speed and effectiveness. In order for you to install this antivirus online on your computer, please enter www.bitdefender.es/scanner/online/free.html
ESET
ESET is the same company responsible for the renowned antivirus Nod32 and they offer through their website a complete analysis for your PC using the latest virus definitions.
This make it possible that through ESET Online Scanner you can detect and remove any virus, trojans or any other type of threat that is on your stored on your PC. Its advantage lies in its comprehensive analysis of all the files in your PC, including those who are compressed. To download this tool, you can enter www.eset.es/particulares/productos/online-scanner
Panda
Another one of the known companies in the antivirus world brings us its online version Panda Active Scan 2.0, which after running on your PC you can be confident that it will be free of any type of threat.
You can execute it from your favorite internet browser and you will always have at your disposal the latest version of antivirus. Remember that this analysis is completely free and to run it online you must enter www.pandasecurity.com/homeusers/solutions/activescan
Mc Afee
Mc Afee is one of the most renowned companies in the field of computer security and it offers the McAffee Security Scan Plus free of charge.
This online tool will allow you to find all infections by viruses or malicious programs that are stored on your PC. Its download is fast and lets you check your PC in a matter of minutes and remove any infections that are found. To download it and try it you must enter www.home.mcafee.com/downloads/free-antivirus-scan
Image courtesy of "Stuart Miles" / FreeDigitalPhotos.net
Tags:
advices to check your pc online, how to prevent your pc from viruses for free, free tips to prevent your pc from viruses online, how to get a free antivirus online, how to scan your pc online for free, free tips about excelent free antivirus, the best tips about online free antivirus, the best advices about the best free antivirus, great ideas about getting free antivirus, excellent tips about how to get a free antivirus