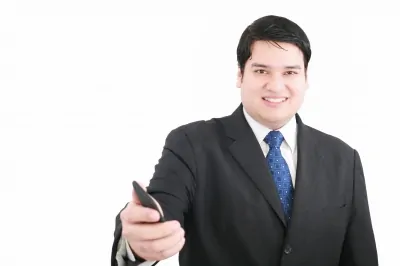 Good sample letter of a job application
Today, unemployment is very high in most countries due to the crises that are occurring internationally, and so, if we get a job we must be as competitive as possible. Surely in you r job searches you have seen a notice in which a company requires that you attach, besides your resume, a presentation letter.
Well, in this letter, the person interested in the job should talk a little about his or her professional skills and experience and something that will help for sure is that they express clearly and concisely why they want to work in the company they are applying for. In this article we offer you two models of job submission letter that you can customize and use to attach to your resume and thus increase your chances of getting the job that you desire so much.
Example 1 of a job application letter:
Buenos Aires, November 10, 2013
Aurelio Martinez Torres
Costanera Avenue No. 720
Phone 987042317
amartin@messenger.com
JABAC S.A.
Human Resources Department
Malvinas Avenue No 650
Phone 8652983
Dear Sirs:
Through this letter I have the pleasure to get in touch with you for the next issue.
My name is Aurelio Martínez Torres, I am 26 years old and I am a computer technologist for more than three years now. I specialize in the assembly, maintenance and repair of computers. Through my experience I have acquired the necessary knowledge to detect any flaws in computers and provide a quick and reliable solution.
I want to be part of JABAC SA to continue to growing professionally and provide a quality service that will be to your complete satisfaction. I always commit with my employers to perform and fulfill my work in a responsible manner.
I appreciate your attention
Sincerely,
Aurelio Martinez Torres
Technologist Systems
Example 2 of a job application letter:
Caracas, September 20, 2013
Adriana Cardenas Cubillas
Av. Sucre No 723
Phone 4268210
adricardenas@gbox.com
MASAPAN SAC
Human Resources Office
Barinas Street No 810
Phone 6409824
Dear Sirs:
I extend to you my warmest greetings through this letter, to wish you success in your work and to introduce myself as candidate for the post opening for an assistant accountant.
My name is Adriana Cardenas Cubillas , I am 34 years old and I am currently in the eighth cycle of the accounting career. I have over two years' experience as an assistant accountant, time in which I have become familiar with the accounting procedures of a medium organization.
I decided to apply for the position you offer as I like new challenges and I think it is an idea opportunity to continue growing in my profession . I know that MASAPAN SAC is one of the largest companies in the production of food and I wish to be a part of your accounting staff. I know I have much to provide to your corporation.
I am very grateful for your time and attention.
Sincerely,
Adriana Cardenas Cubillas
Accounting Assistant
Image courtesy of "David Castillo Dominici" / FreeDigitalPhotos.net
If you liked this page you can help us by giving us a "like" on facebook, G+, twitter, others friends will thank you .
Tags:
how to write a job application letter , excellent job application letter samples, tips to write a job application letter, advices to write a job application letter, write a job application letter, free tips to write a job application letter , free advises to write a job application letter