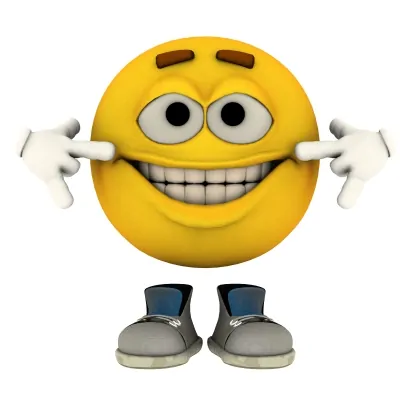 Emoticons in Facebook, Know Them And Find out Where to Download Them For Free:
You can now tell a friend how you are feeling using emoticons, which are small pictures that help you express yourself in chats and also write on Facebook walls when you leave messages for your network friends.
 Young Facebook users are who use emoticons the most. They use a smiling face instead of writing "good", or a crying face to show "very sad".
Here you can find out more about them and the websites where you can download them for free:
 In the Facemoods website there are free emoticons to use in Facebook.
Facemoods has many advantages, live sending emoticons to your whole Facebook network; they are compatible with Yahoo, Gmail, and Windows Live Hotmail among others.
Also, because of the wide variety of Facemoods, you can use them to enhance all you write on chats and Facebook walls.
To get this great web tool, all you need to do is click on the download bar and you will get them immediately.
They are easy to use and available. If you want to start using them or want to know more about this website, visit www.facemoods.com.
This web site allows free download of emoticon for Facebook. Here you can receive new emoticons weekly, as well as animations, games and other tools for the Facebook chat. It is also recommendable because it has not Trojan viruses, and so you need not worry when you download them, even from your i-phone.
Imminent is reliable, simple and free. If you want to download it soon or learn more about this page, visit www.iminent.com.
The Smiley Central website is very good for downloading free emoticons to use in Facebook.
Smiley Central does not only allow its use in the Hotmail and Yahoo chats, but you can also use it in almost any blog or popular social networks like Facebook and MySpace.
In this webpage, you will not find invasive programs, untimely publicity or virus danger, all of which make it a safe page to download emoticons.
It also has a very useful tool bar to search for websites. Its biggest advantage is that you do not need to register to start using it because it is absolutely free.
If you want to learn more about this web page, visit www.smileycentral.com. After reviewing this report, you will have realized that there are very secure web pages with free download of emoticons to use in Facebook.
All their advantages and characteristics make them the most appropriate in internet. We hope you use emoticons you express yourself playfully.
Image: farconville / FreeDigitalPhotos.net
Tags: emoticons,free emoticons,facemoods,facebook,emoticons in facebook,iminent,smiley central,download emoticons,download free emoticons