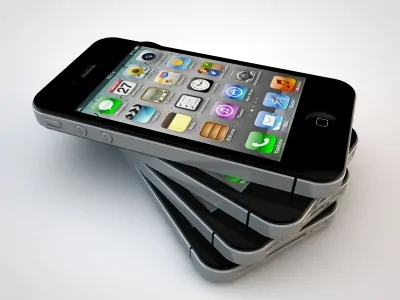 Most used Antivirus for Smartphones
Today the mass use of smartphones has increased the amount of private information that is managed globally. The portability of these devices and its ease of access to the network from almost anywhere has generated that the information flow to increase significantly. This makes us pay special attention to the safety of this equipment. There are specialized antiviruses for these mobile and they are free, in this article we will review them carefully.
The most common use of a Smartphone is sending and receiving emails, using applications (also called apps), web browsing, picture taking and establishment of telephone conversations. Given the intense activity to which is subject one of these devices, it is important to have an antivirus. This will ensure that no information is lost because of some unwanted agent on your phone.
A survey in Europe found that 52% of the population had no knowledge of the existence of an antivirus for Smartphones. This may be because the attacks in this environment are not disclosed. Prevent them from expanding thinking that this is low risk, is up to you. Here is a list with the best antivirus and its advantages:
– Kaspersky Mobile Security 9
(Available at: http://www.kaspersky.com/sp/mobile_security_trial)
Kaspersky Mobile Security works on computers with the following conditions:
– Network Access
-Operating systems: Android 1.6-2.2, 4.5-6.0 BlackBerry, Symbian, Windows Mobile 5.0 – 6.5
Features:
– The information is stored in folders with specific codes
– Erases information remotely via SMS, in case of suffering theft.
– SIMWatch Functionality: send an email if you have moved the SIM card from your Smartphone
– Performs real-time analysis, updated version automatically and blocks unauthorized network connections, fully protect
– Avast! Mobile Security 1.0.1282
(Available at: http://avast-mobile-security.softonic.com/android)
It is the most widely used antivirus for computers with Android operating system, is only valid for this system.
Features
– Scan of installed applications and SD Card
– Notifications on data collected from each installed application.
– Activate or filter calls and SMS
-Offers protection or network navigation
– Antitheft functionality: delete the history, remote locking, triggering an alert and obtain the location via GPS.
– ESET Mobile Security
(Available http://www.eset-la.com/landing/eset-mobile-security-android)
This antivirus ensures continuous protection to the user through a firewall solution in real time, without hurting the RAM of your Smartphone. It has the following features:
– Operating systems: Windows Mobile 5.0 and later; Symbian S60 3rd Edition – 5th Edition, Android 2.0, 2.1, 2.2 and 2.3
– 2 MB of free space
Features:
– Complete analysis of all available files on the computer and from wireless connections like Bluetooth, Wi-Fi, etc.
– Monitoring of each of the entrants and outgoing communications.
– Remote Wipe functionality: is to remove all information from the Smartphone via a simple SMS.
– Check battery level, available space and connectivity options.
Many specialists in the field suggest that devices that run the Android operating system do not need an antivirus. Although the phone comes at risk of infection, if the downloaded applications are not from Play Store (Android Market), since in this page is checked regularly for the presence of malicious code).
However, having an antivirus is always being safe.
Due to the vast amount of information handled today in a Smartphone and for the increasingly surprising things that is able to perform, it is important to protect this equipment from any risk. Do not risk losing invaluable information.
Image courtesy of [image creator name] / FreeDigitalPhotos.net
Tags:
antivirus, antivirus for smartphones, good antivirus for smartphones, the best antivirus for smartphones, smartphones, excellent antivirus, excellent antivirus for smartphones, how to get a good antivirus for your smartphone, i need an antivirus, i need an antivirus for a smartphone