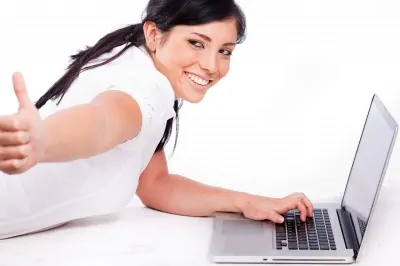 Good reasons to migrate to Skype
This year marks an important milestone in the history of online messaging and it's because the famous Live Messenger come to an end. Very soon, Microsoft will no longer provide globally services to Messenger, becoming Skype the new and official bet and program from now on.
But then, would it be convenient for us to use Skype services? In this article we will tell you the features that Skype has on this 2013 for you to check the stuff that this program really offers in a more comprehensive way and easy to use.
Video Calling
Is a Skype free service and it's also the best option to keep you in touch with family and friends without having to pay.
The video quality of Skype is greater and gives you the option of using video in full screen for you to talk to the other person as if they were face to face, even feel like you are in the same environment in which he or she is located.
It is important not to think video calling is reduced to one single contact, you can organize a group of up to 10 contacts to use the video group call and talk all at the same time. Now to meet with your group of friends distance will not be an impediment.
Phone calls
Skype has a new system of phone calls to both mobile and landline for all countries. In summary, with Skype you can call anyone no matter where in the world he or she is.
For you to access this service you may purchase Skype Credit or have attach to any payment plans that Skype offers and of course with the lowest rate and in your local currency to pay with the medium which best suits you.
Your account is portable
With your account you can access the services that Skype offers from anywhere and from any device that has internet access either your personal computer a Tablet or Smartphone.
Additionally if you are within the coverage area of a Wi-Fi spot, you can access internet with Skype and pay only per minute of connection that will be paid with your Skype Credit or the plan that you signed.
Contacts
It brings together in one place to all your contacts. Use your accounts Messenger, Facebook and any other service that is Microsoft to import your Skype contacts.
Once you have your contacts, by clicking on them you can see your data as phone number and address and if you do not, you can enter them for you can observe the telephone call to your Skype account. With your contacts who are online will be possible to begin or start a video chat call.
Put your personal touch
With your Skype account you will have many options to configure and add a personal touch. Create your own lists of contacts, see only those who are online, ordered alphabetically or view only those you want.
Post a photo or image that identifies you in your profile and keep your data updated as postal, telephone and where you are, among others.
With these advantages that Skype offers, you don't have any excuses to wait and start enjoying the services that Skype has for you and do not forget to always be in communication with your family and friends.
Image courtesy of "photostock" / FreeDigitalPhotos.net
Tags:
good benefits of skype, good advantages of skypes, good information about skype, very good benefits of skype, very good advantages of skypes, very good information about skype, excellent benefits of skype, excellent advantages of skypes, excellent information about skype, advatages of migrating to skype