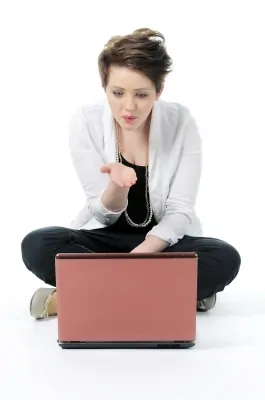 Change your Messenger account to Skype and know its advantages
Goodbye Messenger, but we are always going to remember you for being part of our lives. Microsoft has decided not to continue as Live Messenger instant messaging platform and has decided to opt for Skype.
To make the transition from one to another service a bit easier, it has been decided that the Messenger users can continue using their account on Skype as well as other facilities.
But you must be wondering the reasons why you should make this change, well in this article we will tell you why you should use Skype.
With your same account
In order to start using Skype, it is not necessary that you create a new user account and you can login with the same account you have on Messenger.
In addition, if you don't have an account on Messenger but you do have it on Facebook, you can use the latter to access to Messenger services and the best of all is that all your contacts will export to Skype and you won't lose them.
Video Calling
Skype also offers a communication system using video calls so you can talk with your friends as if they were in front of you and no matter the distance.
The difference of the service that Skype offers is a high quality video and also full-screen mode for the video details not to be missed and feel within the environment of the person with whom you speak.
Calls and SMS
One of the most noteworthy characteristics of Skype is that through it you can make calls to both mobile and landline phones anywhere in the world. All you need is to have good headphones and a microphone.
You may also send SMS to your contacts from around the world. Remember that these services will be deducted from your Skype Credit or payment plan you chose.
Skype number
Another new service that Skype allows you to have is a proper phone number anywhere in the world so that your friends call you straight to your Skype. If you are not online you can also leave a recorded message.
Import Contacts
With this option it will be possible to have all your contacts in Skype, Facebook and other messaging accounts that you have so you can contact them anytime you want.
Generates chat groups
If several of your contacts are online and would like to start a conversation among several people, this option is right for you. Skype also allows you to change fonts, colors and text size you employ in chat.
Modify your profile
You can make changes to your profile by changing your photo and your contact details in addition to the privacy option, where you can choose the level of privacy you want for your account determining what information will be private and which public.
Skype WiFi
With Skype WiFi you can connect to WiFi access points to receive a quality service, payment is made through your Skype Credit and Get in the amount of information you download connection but by minute.
Portability
Being a Skype user allow you to access to your account from your personal computer at home and from your laptop, tablet, Smartphone and other devices with Internet access from any place where you are.
You have these and many more reasons to begin getting used to Skype so, what do you expect to prove it and see it by yourself?
Image courtesy of "Michal Marcol" / FreeDigitalPhotos.net
Tags:
good benefits of skype, good advantages of skypes, good information about skype, very good benefits of skype, very good advantages of skypes, very good information about skype, excellent benefits of skype, excellent advantages of skypes, excellent information about skype, advatages of migrating to skype