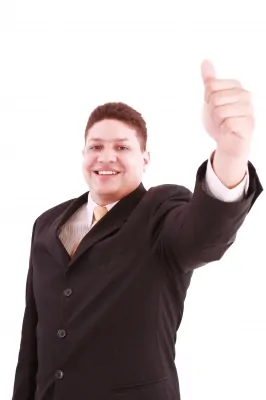 Writing skills for your resume
Writing a good CV or resume is the key for getting a great job. When we write our resume, we must take into account many things such as our personal data, study or work centers as well as our professional skills or abilities.
The wording of this resume should be very clear and direct. We need to create some sort of list in chronological order, placing the most recent studies as well as for work or for previous jobs. Be sure to include your personal references, i.e. teachers or supervisors of previous works that can speak well of you.
You should be aware that the information you put on your resume should be relevant, neat and easy to read for recruiters. Below we will show you some examples of personal skills that you can put on your resume, read it carefully and if you think convenient use them as a basis for the drafting of your abilities.
Resume Model
Name: Carlos Aurelio
Surname: Manrique Carpio
Age: 25 years
Address: Calle Las Garzas 1474 Urb Los Cuculies Guayaquil
Phone: 221 7810
Email: cmanrique@gmail.net
Introduction:
I'm an expert in the automotive area, specifically in the areas of control, maintenance and repair of electrical systems. My experience is of 4 years in first-class automotive companies. I am currently in search of a job in that area. My commitment is to give all my experience and continue learning.
Training
– 2008: Automotive Technical School of Quito: general automotive technician.
– 2009: Automotive Technical School of Quito: junior automotive technician.
– 2010: Automotive Technical School of Quito: senior automotive electrician.
– 2011: General auto mechanic Workshop held in Bogota Colombia.
Experience
– 2009: General mechanical internship in Speed Auto Shop.
– 2010: Internship in General electricity in Pits Auto Shop.
– 2011: Engine Repair Technician in Rapid SA Auto Shop.
Capabilities
– Ability to work overtime.
– I like to work in a team
– Ability to work in any shift.
– Continuous updating in general maintenance of automotive engines.
References
– Guiliana Pastral Carranza – Majority Shareholder in Speed Auto Shop, Tel 144 1213
– Juan De Dios Soto – General Supervisor at Pits Auto Shop, Tel 441 1219
– Wilmer Farfán Balta – General Coordinator of Operations at Rapid SA Auto Shop, Tel – 774 3659
This example of resume shows the correct information for personal data, studies and work experience. We also observed an introduction, which will give the recruiter a good idea of who we are and what our experience is.
When we talk about studies it is indicated the title achieved and the date of the corresponding study. When we speak about work experience it is detailed the work positions, the date and company when this happened.
Finally, it is also included employment references, name, title, company and phone in which such persons may be located. We recommended advising these persons previously that we are including them as personal references.
Image: FreeDigitalPhotos.net
Tags:
resume, writing a resume, tips for writing a resume, free tips to write a resume, how to write a resume, skills for a resume, free examples of skills for a resume, good skill examples, free skill examples, skill examples