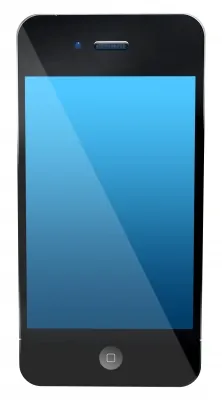 How to recover my deleted messages
Today we all have cell phones, even more, perhaps we cannot imagine a life without them. Often important information, either from college or work comes to our phones as text messages. Imagine that a message that is deleted by mistake has important information for you.
It can be very frustrating, but today there are programs that will help you recover the most important text messages. Here we will tell you which ones these programs are, how they work and where to find them, read this article carefully, it may be the key to solve your problem.
Security Smart Phones
Whichever your operator is, if you have a Smartphone and you have accidentally erased a text message, this is the right software to solve your problem. Based on Java, this program will help you if you have a 3G or 4G Smartphone. This software allows you to save a remote backup, which is nice if your phone is stolen, so you can retrieve all messages you have there.
The software can be returned to the vendor prior to 60 days if you do not like it and its cost is between 25 and 35 dollars. It is an excellent software, specific to smart phones, so you will always be covered if unfortunately you deleted a very important message.
Undelete Plus
It costs $ 25 and has a free version which will serve only to see if you can retrieve your text messages and which of them would be. If you really want to recover them, then you must register with an email account and pay the appropriate registration.
It is used to retrieve text messages from mobile operator Claro and several other companies. It can easily be downloaded from Internet to your PC and then it can be transferred to your cell phone. It is a very good software and easy to use, a very good choice.
SIM Card Reader
This is an excellent recovery software for text messages based on hardware which is a SIM card reader, and this works because of USB card readers. First you must check the compatibility of your phone with this software, as not all phones or specifically their SIM cards are supported.
If this is true, this means, the compatibility is checked, you'll be able to see the last two deleted files. Then you should buy the software if you want to retrieve your text messages. Very good method if by mistake you erased a really important message.
Cell Phone SIM Card Spy
It costs $ 100 and consists of a reading information device. Its use is simple; you just put it into your phone. This reader is compatible with cell phones of the largest mobile operators. In this device will be stored all your information deleted, then, if you want to see them you just need to connect this device to your PC or laptop. It is perhaps the most expensive recovery system for text messages but also it is considered by most users as the best one.
Image: FreeDigitalPhotos.net
Tags:
how to recover my deleted sms, ways to recover my deleted sms, tips to recover my deleted sms, software to recover my deleted sms, the best software to recover deleted sms, how to recover my deleted messages, ways to recover my deleted messages, tips to recover my deleted messages, software to recover my deleted messages, the best software to recover deleted messages