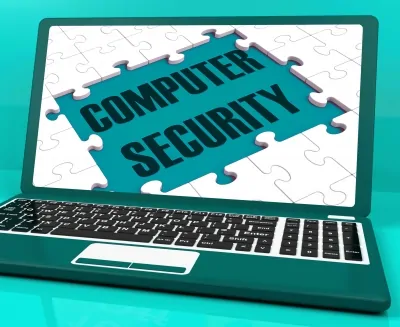 Windows 8: The most effective antivirus
Keeping our computer working properly and without any problems is a task that can be a bit complicated, this is because there are many online malware programs whose mission is to infect your computer in order to steal your information, use it to spread itself, amongst other illegal activities.
These programs are called viruses because of the similarity of their way of action with that of human viruses: they infect a computer, cause damages and problems and they reproduce to infect other computers.
Fortunately, there are programs that seek, identify and destroy viruses, they are known as antiviruses. There are numerous companies that offer antivirus programs but it is a little confusing deciding on one, because of that, in this article we will discuss about the best antiviruses compatible with Windows 8 for you to review and decide on the one that is most convenient for your computer.
Avast
It is recognized as one of the most effective antivirus that exist today. All current versions are compatible with Windows 8 and they provide a high level of protection allowing you to surf the internet safely, realize your financial transactions in a reliable way and keep your private information safe.
You can also set your security level according to your activities in the network. To download the free version and know more about the full version, visit www.avast.com
Kaspersky
Another favorite antivirus for internet users. With it all your information is secure as it blocks any virus activity, whether they are already installed or are attempting to infect your PC. Kaspersky detects and completely removes them.
Its current version is compatible with all versions of Windows including, of course, Windows 8. For more information you can enter www.kaspersky.com
Norton
This antivirus maker is one of the antivirus makers with the most experience and expertise in the antiviruses world, which has led to the creation of different versions of antiviruses, all geared to the different needs of the users, weather it is for homes or for large enterprises.
All current versions are compatible with Windows 8, noting Norton 360 which is their most complete tool. You can download trial versions and purchase your antivirus www.norton.com
Panda
Along with Norton is one of the most experienced antivirus companies, that is why they offer many versions adapted to every need, for example Panda Internet Security 2013 gives you maximum protection while surfing the internet to do all kinds of online transactions.
It is worth mentioning that all current versions are compatible with Windows 8. For more information visit their official website www.panda.com
ESET NOD 32
It is one of the antiviruses that has earned most popularity in the last years because it consumes few machine resources without losing effectiveness when it detects and removes potential threats of viruses, trojans and other.
The current version, compatible with Windows 8, is ESET NOD 32 Antivirus 5. Its intelligent detection and analysis will keep your PC free from all undesirable threats. To download a trial version for a month, buy a license and learn more about this antivirus in Spanish, visit www.eset-la.com
Image courtesy of "Stuart Miles" / FreeDigitalPhotos.net
Tags:
excellent antivirus for windows 8, the best antivirus for windows 8, free tips to prevent your pc from viruses online, how to get a free antivirus online, how to scan your pc online for free, free tips about excelent free antivirus, the best tips about online free antivirus, the best advices about the best free antivirus, great ideas about getting free antivirus, excellent tips about how to get a free antivirus