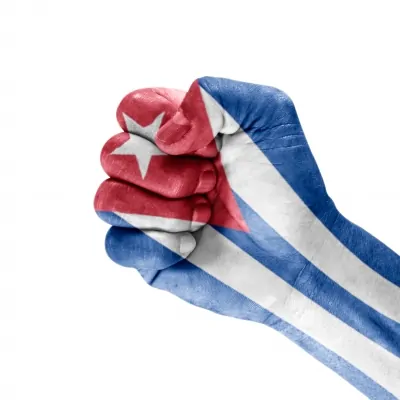 Visiting Cuba
Cuba is a beautiful country located in the Caribbean Sea, which is characterized by high temperatures most of the year as it is a tropical island. Going to Cuba is an excellent choice for a holiday because it has beautiful beaches which are surrounded by greenery which makes it look very much like a paradise.
It does not only have beautiful beaches but also many historic sites, monuments, restaurants and hotels. You will find many tourists from all over the world who come to Cuba to enjoy this special country.
If you already have a ticket to go to Cuba, here there are the most visited tourist attractions you could visit there.
Pinar del Rio
One of the places that stands out is the province of Pinar del Rio, as it hosts one of the world's most beautiful valleys, this valley has been classified as a national monument native of Cuba.
One of the main activities undertaken by tourists in this area is the practice of sports like mountaineering.
The tourists have the option of visiting one of the most important tobacco plantations located in the floodplain of the South, and we cannot fail to mention the amazing beaches like La Bajada, Las Tumbas and Maria La Gorda, which is ideal for diving, all of them have white sand and beautiful sea.
Havana
The capital of Cuba is one of the most visited cities. It has such a large number of visitors because it has many hotels for all budgets, from the ones that have ocean views, to the simplest ones, but they are still beautiful.
The beaches surrounding hotels are Boca Ciega, The Mégano, and Santa Maria del Mar. Havana also hosts what they call Old Havana, the Botanical Garden, Lenin Park that are considered cultural historic sites. The capital is where it is focused Cuba's economy and where tourism is one of the main incomes.
Artemisa
The terraces of Artemisa are considered Biosphere Reserve. In the north we will find beautiful beaches like Herradura, El Salado and San Pedro. We also find Soroa National Park, which is known by the Salto del Rio de los manantiales, which is an impressive waterfall.
One of its main attractions is the magnificent collection of Orchids which is located in the Botanical Garden Soroa.
Matanzas
In this province we will find one of the most visited and favorite attractions of Cuba which receives thousands of visitors each year who are captivated with its beautiful beaches.
We talk about Varadero. Many people choose Varadero to spend their holidays or to celebrate their honeymoon. There is not much depth on these beaches so you can swim without worry. The hotels that are in this city are the most elegant so the demand for tourism has increased a lot.
Image: FreeDigitalPhotos.net
Tags:
destinations in Cuba, flight to Cuba, great vacations in Cuba, tourism in Cuba, travel to Cuba, traveling to Cuba, trip to Cuba, vacation guide for Cuba, visit Cuba, visiting Cuba