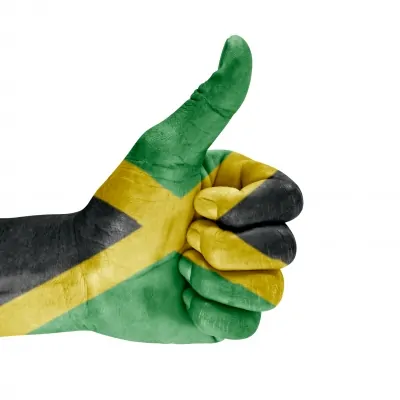 Excellent all inclusive resorts in Jamaica
If you want a great vacation you should not doubt that the best place is Jamaica, it has unique features that you can only find in the country. Its beaches surrounded by large forest areas with tropical climate make it perfect for you to stay on the island. Every year Jamaica receives many visitors from all over the world, thanks mainly to its beautiful beaches.
The beauty of these beautiful beaches has captivated more than one, so if you already bought the ticket to Jamaica here are some options for you to make a good decision about where you stay. Read this article carefully to make a good choice.
Half Moon Resort
The Half Moon Resort is one of the most modern accommodations in Jamaica; all its rooms have air conditioning, internet, satellite television and mini bar. Within the resort you would find great facilities like excellent pools.
You can also go horseback riding and windsurfing, you also might enjoy a good time with the dolphins. If you want to taste variety of dishes, the resort has several restaurants and bars that you can visit. For more information on this resort visit www.halfmoon.com
Grand Palladium Jamaica Resort & Spa
This resort is located about a half hour from the Montego Bay and has a direct view to the beach. Its rooms have Jacuzzis, satellite television, internet, very modern finishes and room service 24 hours a day. There is fun all day to choose such as large pools, you can swim with dolphins or go skiing among other sports.
The resort has excellent restaurants and 12 bars.For nightlife, the resort has excellent clubs. If you want more information about prices and room availability visit www.grandpalladiumjamaicaresort.com
Hilton Rose Hall Resort & Spa
This resort is known for its seven different room types, all with amenities of a 5 star hotel. These are the cheapest ones with a nice view to the large forested area, or suites with balconies overlooking the sea. It is an exclusive hotel with a private beach. In this resort you could perform different activities like kayaking, snorkeling, swimming or wakeboarding.
Also you can play sports like golf or tennis, and if you want to go to the gym you also have one at your disposal and it is very well equipped. For more information on this resort visit www.rosehallresort.com
Sunset Beach Resort
Sunset Beach is a well-known resort in Jamaica. It is located in Montego Bay and all its services for their guests are excellent. Rooms in this resort vary from one-bedroom rooms to Suites all with ocean views. The resort has 3 large pools and a private beach for guests. There is a package price if you decide to take more than 10 rooms.
You would also use massage services, spa and a gym. There are excellent and different kind of dishes at its restaurants, and delicious drinks in all its bars. To learn more about the offers and services of this incredible resort visit www.sunsetbeachresort.com
Image: FreeDigitalPhotos.net
Tags:
destinations in Jamaica, flight to Jamaica, great vacations in Jamaica, all inclusive resorts in Jamaica, tourism in Jamaica, travel to Jamaica, traveling to Jamaica, trip to Jamaica, vacation guide for Jamaica, visit Jamaica