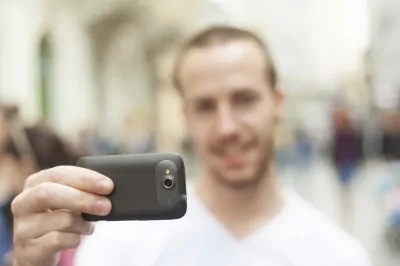 Best phones for multimedia use
Today, technological advances in the field of mobile telephony have made big strides. Cell phones have gone from immediate communication devices to multipurpose objects, including aesthetics, tastes and preferences aspects aimed to a more demanding and personalized market than before.
As it is always said, about tastes and colors have not written the authors, however there are always some important details you need to know about today's mobile devices. This article will tell you some characteristics and details that have the best brands and models available in the market.
The list below is not intended to impose a hierarchy or numbered in order of importance. This list, that we have called "List of the best phones for multimedia use", shows just a relationship, without hierarchy, a description in a subjective order.
Models which are described below have been chosen for their qualities, for both his versatility in operations and applications presented, and also for their style and market acceptance. Neither we would like to guide your purchasing decision of the device, we just want to inform you about the benefits of each device, so you would have greater security when compare and buy your mobile.
– BRAVO MOTOROLA
This is a Smartphone that has a touch screen and a virtual QWERTY keyboard, which makes typing on similar to typing on a physical keyboard PC. The device system allows a connection to the Internet via the 3G network, Bluetooth and Wi-Fi. It also has a built-in global positioning system and access to Google Maps.
In addition, its player allows all formats. You can also view files created in Office programs and pdf formats.
– Nokia 5800 XpressMusic
This model was designed by Nokia to compete with Apple's iPhone. It is especially used for playing music. It has a 3.2 inch touch screen and resolution of 640 x 360 pixels that allows the user to have better management and better visualization of the contents of the phone.
It also has a graphic equalizer to enhance the music listening experience, with visual effects for each song.
As in the previous case, it also provides access to the web, through multiple media tools, so it is understood that its device system supports Flash. All these advantages are contained in a device of 109 gram.
– SONY ERICSSON XPERIA ARC
This equipment designed by Sony Ericsson consists in a model of ergonomic curves also functional; it gives an elegant look to the device. The most important thing about this device is its 8 megapixel camera, so it has the ability to take and view great pictures on your screen of 4.2 inches.
– Apple iPhone 4
This device designed by Apple is world renowned for its aesthetic excellence. Has a convenient thickness of 9.3 mm, which allows the device to remain intact as long as possible. It has the advantage of being made from a single piece of metal and can be found in white or black.
The camera that has this equipment is 5 megapixels, also features assisted GPS, digital compass, acceleration meter and 3-axis gyro that increase the playability of a wide variety of games available on this device. The front camera built into this device allows video calling.
– LG OPTIMUS 2X
It is the first device to work with the Android system, along with a dual core processor. 8-megapixel camera allows for high-definition photos. This model of Korean brand has HDMI out and expandable memory up to 32 GB.
Finally, remember that the best choice is the one with the best benefits according to your pocket.
Image: FreeDigitalPhotos.net
Tags:
cell phones, best cell phones for multimedia, excellent cell phones for multimedia, multimedia, multimedia and cell phones, great multimedia cell phones, the best multimedia cell phones, good multimedia cell phones, multimedia cell phones brands, good multimedia cell phones brands