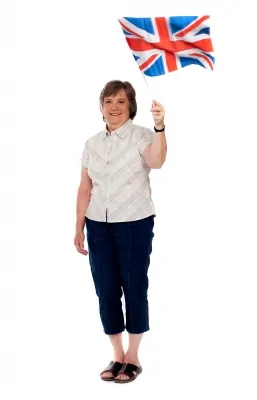 Jobs for Software Engineers in England
Today many people are interested in the working conditions of England that is characterized by high remuneration. However, many of them have not taken into account the high cost of living in this northern European country.
This is important when setting the goal in a job, as this will influence the style and the quality of life you want. Modern professionals like software engineers have great opportunities in this country. If you're one of them in this article you will find out the details required to start a life in England.
First, the currency used is the pound, not the euro as many might think. In addition, hours worked per week are up to 40 hours and you can earn up to £ 8 per hour if you are an immigrant. You should understand that you must master English.
Focusing on the topic a little more, for software engineers the average salary revolves around 63,080 Euros per year just in the metropolis of London and beyond. The large labor market for engineers in mention is fruit of development that demands many organizations to process, store, manage and deliver information through computerized systems.
To ensure attractive salaries, the software engineer should be able to design and develop applications that meet the needs of each organization.
The work field for a software engineer in England is open to the following:
– Software analysis
– Systems Maintenance
– Quality Testing
– Quality Consulting
Remember that it is essential to have immigration papers in order. You also need a work visa to practice in England. The processing of this document must be carried out in the UK Border Agency.
This visa is granted for a period from 12 to 24 months. For more information visit their website by accessing this link http://www.ukba.homeoffice.gov.uk/
It is known the worrying situation in Europe caused by the economic crisis. In fact, England has also been impacted in some sectors of its economy. A collation is recommended that migrants seeking work get installed in southeast England, where unemployment rates are still not as high.
If you are a Software Engineer and you are interested in a career in this country, the first step is to look for jobs posted on job searchers such as the followings:
– The employment section of the newspaper The Telegraph. You can check the job postings on the following link http://jobs.telegraph.co.uk/
– The employment section of the newspaper "The Independent". You can check the job postings on the following link http://ijobs.independent.co.uk/
– The transnational electronic search of jobs, in the version for England: Monster. Visit here: http://www.monster.co.uk/
– CareerBuilder: offers a wide range of jobs, if you look for a job as a software engineer, write the word software in the search box. Enter this website: http://www.careerbuilder.co.uk/
Finally, it is important to let it clear that the job opportunities for a Software Engineer are very large. For these professionals, working in England is an attractive opportunity, but it depends on the quality of them as professionals and in their proficient in English. Take your time to decide to immigrate to a country to work, but remember that England offers many opportunities, do not forget it!
Image: FreeDigitalPhotos.net
Tags:
england, job opportunities in england, inmigrate to england, software engineer, software engineer in england, work as a software engineer, work as a software engineer in england, how to emigrate to england, salaries for software engineers, salaries in england for software engineers