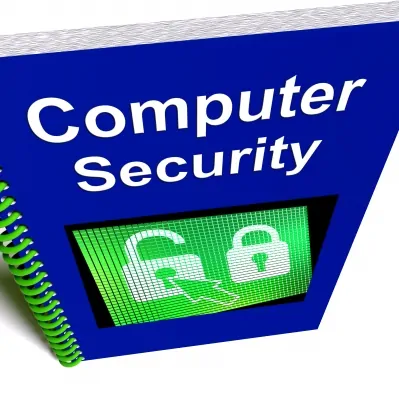 Antivirus programs: know and learn a little more about them
The objective of an antivirus program is to detect, block and remove computer viruses, disinfecting the computer from any threat. An antivirus is an indispensable tool, which must be running while you are using your computer. This article will tell you what they are and some details about these important programs.
The damage caused by viruses is widely known. They range from the loss of files to the loss of confidential information. It also includes the modification of important files and reduction microprocessor performance. The antivirus is responsible, in general, to reduce these threats and damage, for which it must have the proper effectiveness.
Currently, it is necessary that an antivirus is in the capacity to monitor and verify that the files opened, downloaded, created, modified or executed are not infected. The antivirus work with tools for analysis under user demand, it contains protection modules for email accounts and web surfing, among others.
Today , Antivirus programs have what it is called specific vaccines designed to detect patterns of behavior or irregular changes in the hard drive, taking precautions against a possible threat, anticipating to the harmful consequences on the system.
As mentioned earlier, the antivirus works with a number of specific vaccines. The types of vaccine that can be found to reduce threats and risks are:
Only detection: no power to delete files affected, it only detects threats.
Detection and disinfection: detect and stop the infection of files.
Comparison of signatures: uses a comparison method for signatures to detect an infected file.
Heuristic methods: compares to a standard to determine the variation of the file.
Now, if you wonder what might be the best antivirus within the market, you should know that you should choose one, thinking about the functionality and effectiveness of the software. We can suggest a list of most popular antivirus. All are free on the Internet, ready to be downloaded, so you just have to look for them by name in a search engine.
Here is the list of suggestions:
– AVG Antivirus
– NOD32
– Avast! Antivirus
– Panda Antivirus
– McAfee VirusScan
– Norton Antivirus
– Avira Antivirus
– Kaspersky AntiVirus
There are also companies that offer online antivirus programs that examine the system without having to download or install anything. This option is useful when = 0D = 0Aa) the current antivirus has been inoperative for action of virus infection. = 0D = 0Ab) when you want to ensure navigation from a computer in your school or in a cafe. These are constantly updated antivirus.
Note that in order for an antivirus to be effective it must be permanently updated and have a database that includes information on the latest viruses. All this is important, because it would be foolish and risky to work without the continuous support and safety of an antivirus program.
For this reason, you should configure your antivirus to be updated automatically, because without the latest updates the program becomes obsolete and your computer is under threat. If you plan to buy an antivirus, do not forget you should renew it from time to time, so it is important to be sure when we should do this.
Image: FreeDigitalPhotos.net
Tags:
antivirus, why to use antivirus, importance of antivirus, antivirus importance, free antivirus, free online antivirus, how to get a free antivirus, list of the best antivirus, buying an antitivirus, antivirus and threats