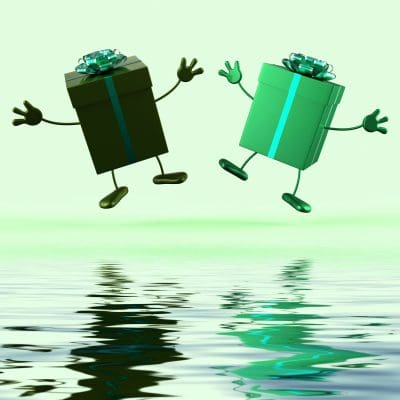 Cute birthday letters for my boyfriend
Birthdays are very important dates to be with people who you appreciate very much and usually have good moments with them. If your boyfriend is celebrating your day and you want to make it even more special, then express the feelings of affection you have for him.
With a gift and some details with it, your boyfriend will feel like the happiest man on earth but if you also write him a letter with words that come out of your heart then he will be even happier. Up next we have prepared two types of cards you can dedicate to your love on his day. Have no doubt that this will be the best gift of all.
Birthday letter 1 for my boyfriend:
From: Sharon
To: Pepe
Dear Pepe, today is your birthday I so I wanted to dedicate these words to you because I want to tell you all the feelings I have for you.
Since you are a part of my life I feel that it is perfect and I feel that I do not lack anything to be completely happy. You are the person of my dreams and so every time I am with you everything else disappears and I only care to be with you. Pepe, I love you too much and I want our love to last forever.
I am very happy to share your birthday with you and I want to tell you also that nothing will be able to separate us. With you nothing is impossible, we have been able to beat adversity when our love has faced any difficulties.
All this time we have been together has made you the sole owner of my heart and my mind so I know that what unites us is really love. Have a wonderful day and I hope that whatever you set your mind into becomes reality.
Birthday Letter 2 for my boyfriend:
From: Monica
To: Jorge
My love, on a date like this you came into this world and I am very happy to be able to be by your side on this special day, that is why I decided to dedicate you the words on this letter fondly.
You are the person for whom I wake up every day motivated and who I want to be with forever. Having such a caring boyfriend in love is incredible and unique, that is why I love you so much.
Our lives have been joined into one and together we will always be happy. You give purpose and meaning to my life and no one and nothing will end with our love, I love you Jorge, I feel it from the bottom of my heart. The hours appear to be too long when you are not by my side and I cannot imagine not having you in my life, I really do not know what I would do.
Today is a very important day and I he wanted to dedicate these words to you with my deepest feelings. I hope these phrases can show all the love I feel for you. Jorge, I hope we will have many more birthdays to come that we can share together.
Image courtesy of "Stuart Miles" / FreeDigitalPhotos.net
If you liked this page you can help us by giving us a "like" on facebook, G+, twitter, others friends will thank you .
Tags:
how to write a birthday letter for my boyfriend, cute birthday letter for my boyfriend, excellent birthday letter samples for your boyfriend, nice birthday letter examples for your boyfriend, good birthday sample letter for my boyfriend