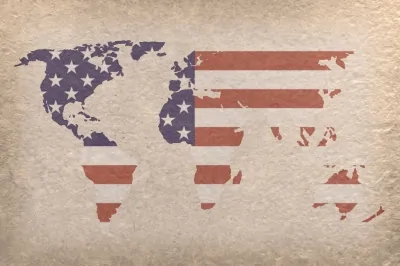 Certification of foreign titles in the United States of America
Maybe you've thought of a good way to improve your resume, learn more and grow in a foreigner country. You may also have the idea that working elsewhere will allow you to squeeze the most of the things you've learned, getting the compensation you deserve and that you have worked so much for getting prepared. Considering this is that here we present you with the possibility of migrating and fulfill your dreams in the United States of America, a place which, over the years, has enhanced learning and ensured the best jobs in virtually all areas.
Here are some facts that will serve you to get a broader perspective of what you can find in this country with the necessary requirements you would have to fulfill to prove your professional training, certifying your titles to make them valid. You will have to take into consideration that it is necessary to perform all a migratory process and having the right visa so you will not have problems.
In the United States you will be offered two ways to certifying your foreign titles and making them valid in this country. The first way is through the University or Institute to which you plan to attend. The second way is to perform the procedure in conjunction with an independent agency that certifies titles, because there is an entity with the rank of officer who provides the service, but it is responsible to third parties.
Taking the above into consideration, you have to know that the work they do is translating your title or develop an equivalent, that will allow you to use it in the United States, after having been adapted to the standards that are used there. You can find these entities in any State in the country, and don't you worry, since if you make the approval of your title in a given State, it will serve in the same way in any of the fifty States, because the way in which they operate is invariable. The process will allow you to get a Credential Report, which is a report that will help any business, company, organization, institution, agency work, etc., recognize you.
Also, professional associations belonging to the State will request you the previous report to offer the possibility of granting you permission to perform your work in your field of profession.
Below you will find a list of the major agencies that offer this kind of certification:
WES – World Education Services (www.wes.org )
The necessary procedure is done on the web, entering on the Credential Evaluation option and subsequently clicking on Apply Now. In this section you will find the steps necessary, the documentation required, prices and further information to make your process of certification a success.
Education Credential Evaluators (www.ece.org )
On the home page of this website you will find a hyperlink that will lead you to the Apply Now section. There you will have to indicate the place of origin of the title you want to certify, and then they will present you what documentation you need to do so. Knowing the requirements you can start, entering the section Start a New Application, where you will be indicated with the steps required to complete the forms and fees you will have to fulfill.
Foundation for International Services Inc.(www.fis-web.com )
On this website you can access the service as an individual or as an organization, so you must select the option Serving individuals and, later, "Learn more about our evaluations". The website will allow you to see a number of options to register, either through evaluations, courses or documents. You will have to choose which is relevant and learn more about it. When you know what you're going to do, then select "Apply Now".
International Education Research Foundation (www.ierf.org )
It allows you to access as individual or organization and, after selecting the indicated sections, choose the option of "New applicants click here".
We hope that this information has been useful to you and that you see that there are several ways to certify your studies title to be valid in another country. The tools offered by the internet are very valuable, so let's avoid wasting them or we'll lose more time. Come back any time you want, for we are constantly updating our site with a lot of useful information and tips that could be great if you know how to use them properly. See you!
Image courtesy of "Vichaya Kiatying-Angsulee"/ FreeDigitalPhotos.net
Tags:
certification title in USA, validation title in USA, recognition title in USA, acceptance title in USA, authorization title in USA, requirements to validate title in USA
If you liked this page you can help us by giving us a "like" on facebook, G+, twitter, others friends will thank you.