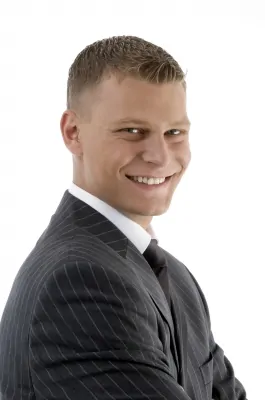 Good business letters examples
In every business it is necessary to write business letters because through them business deals are made, all type of reports are made, complaints and claims are presented, and above all, all communication between companies is made.
Such documents are generally directed to the manager, the administrator or the human resources department of the company.
Up next we will present you with the steps you must follow to write a business letter according to current standards, you will know in what order to place each section and what kind of information should be in each one of them. To finish we will place an example that will be very useful for you in writing your business letters.
Structure
Headline: Generally all companies today have special stationery for this type of document in which the logo or name of the company along with some basic information of the company such as address and telephone number come already printed in the paper. In case this does not form a part of the stationary, this information should be placed in the letter.
Date: The date of the elaboration of the letter should be placed on the right side just below the header and it should include, in order, city, day, month and year.
Recipient: Below the date the information of the recipient is placed. The information should contain the name and surname of the person to whom the letter is addressed to or the name of the company, then the address, phone and web site.
Reference: This is the reason the letter has been written for. It must have a very concise writing and you should avoid using long sentences.
Introduction: In a very formal manner a greeting is extended to the person to whom the letter is addressed to, and if it is the first time you are communicating with that person, then you must make a formal presentation.
Body of the letter: This is the part of the letter which outlines the issue and the reasons or motives to try.
Farewell: In a very careful and brief manner, write a formal farewell.
Signature: In this part, the sender stamps his signature and personal data.
Business Letter Example:
Infoidiomas S.A.C
Calle de la Poesía No 520
Trujillo, 10 October 2013
Open Air S.A.
Human Resources Office
Campodónico Avenue No 540
Phone 300 459 08
Subject: Training Courses
Cordial greeting
Through this letter we salute all the working family of Open Air S.A.
The purpose of this letter is to inform you of our new English courses promotion. You are a prestigious travel company offering adventure vacation plans to tourists of all nationalities and we know that you want to send a number of employees of your company to learn and become fluent in different languages.
Our company has a history of over 20 years in the teaching of the most spoken languages worldwide and we teach both individuals and corporate groups with guaranteed results.
We want to offer you a discount of 60 % because it is a business group. We are able to start a private group according to the dates you have.
.
We are expecting an answer from you. Remember that we are always at your service.
Sincerely,
Rodolfo Perez Gomez
General Manager
Infoidiomas
Image courtesy of "imagerymajestic" / FreeDigitalPhotos.net
If you liked this page you can help us sharing with your friends on Facebook,Instagram,Messenger,Twitter,Whatsapp.
Tags:
tips to write a business letter, how to write a business letter, excellent business letter samples, tips to write business letters, advices to write business letters, writing a business letter, free tips to write a business letter, free advises to write a business letter, how to write a very nice business letter, good sample of a business letter