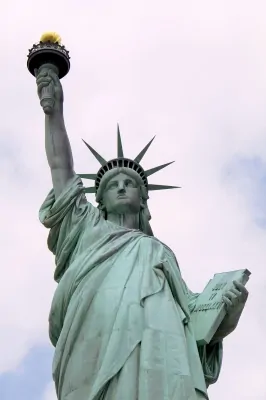 Best Museums in New York
The city of New York is very famous not only for its modernity and its famous tourist places, but also because it is full of history and one way of knowing it is through its museums. America is a country that hosts many cities, but New York is a unique city where you can find plenty of entertainment and different types of activities.
If you visit New York do not miss the opportunity to visit its great museums because the Big Apple has unique artwork pieces to enjoy. Here is a list of the best museums that New York has, read about them and pick at least one of them for your visit.
American Museum of Natural History
One of the best known museums in New York is the American Museum of Natural History, as it has a planetarium which attracts the attention of the little ones and the big ones; there, many researches take place. This museum also has prehistoric fossils of dinosaurs and some extinct wild animals, as well as replicas of some of the civilizations that existed many years ago. You can find this museum at the northeast of Manhattan.
Solomon R Guggenheim Museum
This museum is located next to Central Park, and the time it took to build it is about 15 years, being one of the most recognizable buildings in the city. In this museum we can find pieces of modern art and paintings of the nineteenth and twentieth century that are distributed at the entrance of the building. These paintings are from very well known artists such as Van Gogh. It is a classy museum which receives many people in their various exhibitions.
Whitney American Museum
The Whitney American Museum is located on Madison Avenue with 75th Street. It is where many of the best artists now meet every two years and held the Biennial; this is a tradition since 1932. This museum has approximately 18,000 art works including paintings, photographs, etc. It also has multimedia facilities, and facilities made based on themes from the past, present and future, this amazing museum has works relating to modern art.
Brooklyn Museum
The Brooklyn Museum was opened in 1897, and as its name implies it is located in the city of Brooklyn. It is a museum that has samples of all kinds of art from Egyptian culture pieces, pieces of Islamic art, Oriental, and Indian, to very fine works of contemporary art. This museum has over one million objects, so it has a considerable size, and the visit of tourists is constant.
Skyscraper Museum
Following the tragedy of September 11, the museum is one of the most recognized today, and receives many visitors at their facilities. This museum presents a vision of the great buildings of the city of New York. The address of this museum is in the Battery Park City which is the southern part of Manhattan.
Image: FreeDigitalPhotos.net
Tags:
destinations in New York, flight to New York, great vacations in New York, museums in New York, tourism in New York, travel to New York, traveling to New York, trip to New York, vacation guide for New York, visit New York