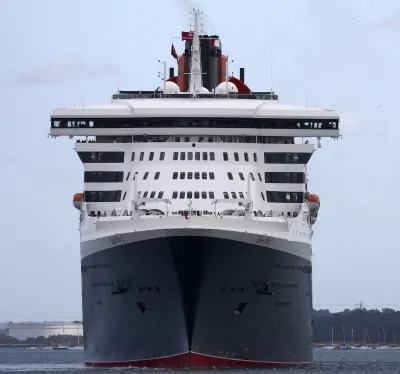 Best cruises in the world
One of the funniest ways to see new places is through a cruise, because in addition of the fact that you can visit many places in one trip, you have the opportunity to sail, which is very relaxing. Inside the ship, it has many comfort and activities that you can do, like luxurious restaurants, trendy nightclubs and beautiful rooms with everything you would need.
If you want to find the cruise of your dreams, in this article you would find the best cruise you may have, so read it carefully, learn about each of them and live one of the best experiences in life.
Freedom of the Seas
The starting point of this beautiful cruise is the Bahamas. It is part of the cruise line Royal Caribbean International and it has room for 3634 passengers. This cruise offers various ways of fun, great international food restaurants, clothing stores of different brands, bars with exotic drinks, karaoke rooms, and a luxurious casino.
If you are traveling with children they also have many choices of fun as a skating rink and nice pools. It also has a boxing ring if you are interested in this sport.
Caribbean Princess
If you are looking to take a cruise and be in a romantic environment for your honeymoon or maybe have your marriage in the ship, this is the perfect cruise, as it is considered one of the most romantic cruises in the world. This cruise has the capacity to accommodate 3,000 people, it tours the island of Bermuda and if you have children there is an exclusive area for them.
Among the amenities of this cruise you would find casinos and world class restaurants, plus exclusive bars where you will find all kinds of drinks. You also have two huge movie theaters form which one of them is exclusively for children and their parents, the other one is just for adults. It also has a big spa. The cruise also has a gym and excellent stores with the best brands of clothing.
Disney Magic
The starting point of this cruise is in the Bahamas, it functions since 1998 and can carry on it 2400 people. The main feature of this ship is that it is made for couples with children, as all fun centers are organized depending on the age of passengers. For children it has a beautiful pool with games and a children's theater .For adults it has many bars, a spa and a casino.
Crystal Serenity
The adventure begins in the Bahamas, where we can find the Crystal Serenity. This cruise can carry 1070 people, adults and children. It is a cruise made to the family where you find activities for everyone from large pools to luxurious casinos. If you want to shop there are department stores where you would find all brands. Also, if you want to learn new things, you can learn languages or music.
Image: FreeDigitalPhotos.net
Tags:
excellent world cruises, best world cruises, list of the best world cruises, best cruises in the world, the most beautiful cruises in the world, free list of the best cruises, free list of the best cruises in the world, good world cruises, romantic cruises, the best romantic cruises