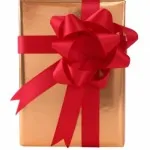 Beautiful anniversary texts
Anyone who has ever been in love knows how wonderful it is to feel butterflies in your stomach every time you see your loved one. Those feelings are so special that cannot be compared to anything else.
On the next few lines we offer you a list of beautiful happy anniversary texts; choose the ones you like most and dedicate them through a card, a note or through social networks.
Free examples of beautiful anniversary texts:
:: "It is very nice to wake up and have you by my side, enjoying this great love that unites us and makes me feel happy. Today is a special day because we will not do anything else but celebrate another year together. One more anniversary full of beautiful moments in which we have shared many things and in which our hearts have intertwined even further. I hope we have a great time and that you do not have the slightest doubt that my whole life will be devoted to you, as you are my one and only love".
Category: anniversary texts
:: "I do not know if anyone has ever loved this way, but I think not as what I feel for you is almost inexplicable. I woke up happier than usual on this beautiful day as we celebrate one more year of true love. You know that I love you with all my heart, for you are the most beautiful thing happened to me. May today be a great day and may we live forever in love! "
Category: anniversary texts
:: "My love, I thank you from the bottom of my heart for giving me the opportunity of being with you today. Today that we are celebrating another year of love, I want to promise you once again that we will be united to the end of our days. We will face together any challenge that arises and our love will give us the strength we need to solve them. I love you very much, happy anniversary".
Category: anniversary texts
:: "It is very beautiful to celebrate another year with you. You are even better than I dreamed of, the goodness in your heart and the tenderness of your soul makes the feelings I have for you grow even more. I love you so my princess and you cannot imagine the joy I feel for being with you".
Category: anniversary texts
:: "I have told you that I love you a thousand times and I will never get tired because I am telling you the truth. We are celebrating another year in this relationship and my heart feels very excited. It is a great joy to share so many beautiful moments with you. Here is to us and the great love that unites us".
Category: anniversary texts
:: "I am not a poet, but for you I write the most beautiful love poems. I do not know if these words rhyme, but they come from my soul. The love I feel for you is amazing because I have discovered a world full of wonderful sensations by your side. Let us celebrate this anniversary in style as all the rest to come".
Category: anniversary texts
Celebrating another anniversary with your partner is a great opportunity to realize how lucky you are to be together. Remember that these kind of nice details make the spark of your love remain on. Congratulations on your anniversary.
Image courtesy of "Keerati" / FreeDigitalPhotos.net
Tags:
beautiful anniversary texts, download anniversary texts, new anniversary texts, original anniversary texts, send free anniversary texts, anniversary texts examples
If you liked this page you can help us sharing with your friends on Facebook,Instagram,Messenger,Twitter,Whatsapp. Also if you want you can help this website by sending your anniversary texts, and will be published, others friends will thank you .