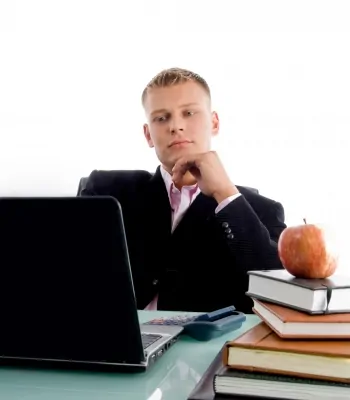 Sample Introduction Letter for a computer expert
In the last ten years, we have seen the rapid development of the world of computing and information technology. From this incredible growth, we see that the major part of companies, as a requirement on their employees, demand them to have basic computer skills.
It is also important to note that there are many jobs that require having vast knowledge on this issue. Throughout this article, we discuss some examples of letters that you should use as a computer expert.
To begin, you should keep in mind that these models are for reference only and that each one of us should add or delete certain information depending on each case.
Example # 1 of an introduction letter for a computer expert
Santiago López Martínez
Calle Alcanfores n° 345
1250 – San Isidro
Lima
Lima, April 24 th, 2011
HHRR Department
"Computer assembly Industry"
Círculo Pacifico Avenue n° 864 – Lima
To whom it may concern:
I address myself to you, in order to let you know my interest to become a part of the personnel of your company, developing as a computer technician.
Therefore I enclose my resume, where you will find my training in the field of information technology, properly completed at the university about three years ago, studies that have been supplemented by additional courses that have allowed me to be prepared to function in your company with success.
In addition, I have two years of experience working in a company focused on the information technology sector; experience that would help me much working in a company like yours. My experience focuses on topics such as computer assembly and marketing, among other sectors.
I would appreciate having a personal interview with you, in order to refer certain data that I think are of your interest; thank you beforehand for your time and attention, and considering myself a suitable
candidate for the position mentioned.
Sincerely,
Santiago López Martínez
Computer Technician
Example # 2 of an introduction letter for a computer expert
Juan Vargas Guerrero
Calle Orión n° 753
2548 – Miraflores
Lima
Lima, June 18, 2011
HHRR Department
"Program development service América"
Victoria Avenue n° 864
Lima
To whom it may concern:
I am pleased addressing myself to you in order to let you know my interest in working in a renowned company like this. I have university studies in computer science, which are specialized in the following areas:
– Systems Analyst
– Network Management
– Website Design
– Programming of all types of software
– Installation and adjustment of equipment
On the other hand, I have experience that you can confirm in companies that develop in the same field, as well as several courses of specialization abroad in renowned universities. That is why I feel confident and knowledgeable in all matters relating to the area of informatics; any challenge or task handled to me in your company will be overcame with professionalism and without any problems.
I would gladly form part of the team of your company, developing the position indicated for my abilities.
In advance thank you for your attention and I say goodbye cordially,
Juan Vargas Guerrero
Computer Specialist
Image: FreeDigitalPhotos.net
Tags:
free introduction letter, introduction letter for a computer expert, free example of a introduction letter for a computer expert, free sample a introduction letter for a computer expert, nice introduction letter for a computer expert, excellent example of a introduction letter for a computer expert, the best introduction letter for a computer expert, good introduction letter for a computer expert, very good introduction letter for a computer expert, very good free example of a introduction letter for a computer expert