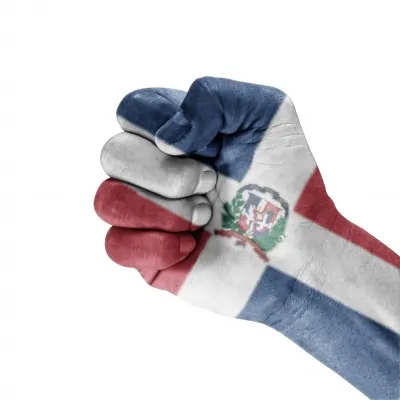 Best all inclusive resorts in Punta Cana
Thousands of people go to this wonderful place for vacation, to enjoy their honeymoon, to spend a little time with the family or maybe to celebrate something important, because what Punta Cana offers is lots of fun. At Punta Cana you have beautiful and sunny beaches, fabulous sea and white sand, all of this forms a perfect environment to enjoy.
If you've taken the decision to go to Dominican Republic, and specifically to Punta Cana, make sure you go to one of the best resorts to make your stay very pleasant. Here we give you the information you need to know and decide where to spend your vacation days.
Dreams Punta Cana Resort & Spa
Dreams Punta Cana Resort and Spa is one of the most beautiful resorts of Punta Cana, one of its main features are the 6 types of rooms from which you can choose, depending on how many people you go with, or the type of room you would like. Of course, all rooms has all the elements of a 5 star hotel such as king size beds, cable television and beautiful balconies from which you can see the sea.
It also has exclusive pools, nice restaurants and bars where you can find all kinds of dishes and drinks. You also have water fun because you can practice windsurfing, scuba diving, etc., and for evening adventures you have a really nice casino and discos. If you want more information on this resort visit www.dreamsresort.com
Barceló Punta Cana Resort
An excellent choice to stay is the Barceló Punta Cana Resort, as it is a place where you can appreciate the beauty of the sea from anywhere in the resort, which gives total relax. You'll find beautiful rooms or suites with 24 hours room service, cable TV, Wi Fi zones, and a mini Bar .
If you do not want to miss the routine of practicing your favorite sport, then you have the facilities necessary to do so, such as tennis and golf, or if you prefer going to the gym, you also have one. For daytime you can go sailing, kayaking, and diving and on the evening you have incredible restaurants and discos. If you want more information on offers and availability visit www.barcelo.com
Majestic Colonial Punta Cana Resort
The Majestic Colonial Punta Cana Resort is one of the most elegant and stunning of all Punta Cana, it is a mix of everything, as it has a beautiful sea in front of it, with white sand and extensive green areas and beautiful palm trees all around it, that give the tropical Caribbean flair.
It is a 5 star resort where rooms and suites that are offered are the best; you have 6 types of room. You can also practice sports either in water, in sand, in the gym or sports like tennis and golf. For nightlife you have an excellent casino and fun clubs. If you want more information go to www.majestic / resorts.com
Gran Bahia Principe Punta Cana
The Gran Bahia Principe Punta Cana is a resort with many amenities and first class service, you can go with your family or with your loved one, and choose different rooms and suites that the hotel offers, although it has 780 rooms, we must be cautious with reservations because it has lots of demand. All rooms have King-size beds, mini bar and 24 hours room service. If you want more information about this resort visit
www.bahia-principe.com
Image: FreeDigitalPhotos.net
Tags:
destinations in Punta Cana, flight to Punta Cana, great vacations in Punta Cana, tourism in Punta Cana, travel to Punta Cana, traveling Punta Cana, trip to Punta Cana, vacation guide for Punta Cana, visit Punta Cana, visiting Punta Cana