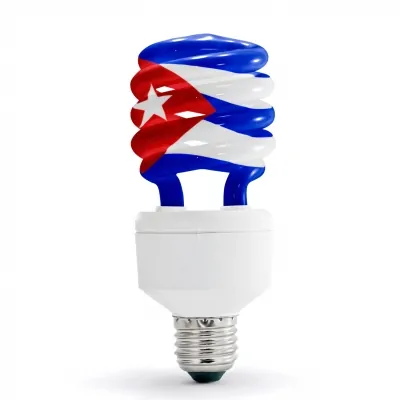 Best all inclusive resorts on the island of Cuba
The most beautiful of Cuba is probably its beaches. Surely, visit the island must be one of the most amazing experiences a person can have in life, so it's a very good decision to go to that country, but it should also be a good choice where to stay, because it is where you will spend your vacations and it should have everything you want.
In this article we will show you several choices of the best resorts in Cuba so you would make your decision properly, Based on good information. See if any of these resorts convince you and enjoy your dream vacation.
Paradisus Rio de Oro Resort & Spa
Paradisus Rio de Oro Resort & Spa is located in the Bay of orange, right in front of the Esmeralda beach. Without doubt, it is one of the most exclusive resorts in Cuba as it has great facilities and all services. It is a resort where you will find lots of fun. It should also be mentioned that is exclusive for 18 years and older.
Among its many entertainment options we have the bars and restaurants, great clubs, beautiful pools and if you like a good massage you would go to the spa. If you have decided to stay at this resort and would like information on prices and rooms go to www.meliacuba.com / Cuba-paradisus-resorts
Iberostar Varadero
We've all heard of Iberostar Varadero as a beautiful place where many want to enjoy their vacations. It is located in front of Varadero Beach which is considered one of the most beautiful beaches in the world. This resort is made for the whole family because it has swimming pools and recreation centers for children and adults.
Iberostar Varadero also offers activities such as dancing, volleyball, tennis, kayak, which also have instructors. There is also fun for adults as night clubs, and musical and artistic shows. If you want more information go to www.iberostar.com / ES / hotels Varadero.com
Sol Sirenas Coral Resort
Sol Sirenas Coral Resort is a beautiful resort in Varadero, this resort is part of the Meliá hotel chain and it was made for the whole family , for singles but also for couples who want to spend their honeymoon or maybe their wedding. All people who stay here are very satisfied by the many services that the hotel has, as the exclusive rooms with balcony, where you can see the ocean.
The hotel has also Wi Fi internet service, satellite television and luxury bathrooms. You can schedule the activity you want to do with an instructor. Among these we have volleyball, tennis and soccer. If you want to spend relaxing moments do not hesitate to use the spa and whirlpool sessions. The resort has also 2 exclusive restaurants and theaters which perform functions at night.
If you plan to visit Cuba do not hesitate to stay at this resort you will find that you will feel like in paradise, for more information go to the official site www.solmelia.com this resort / hotels / dock / sun / sirens / coral.com
Image: FreeDigitalPhotos.net
Tags:
destinations in Cuba, flight to Cuba, great vacations in Cuba, museums in Cuba, tourism in Cuba, travel to Cuba, traveling to Cuba, trip to Cuba, vacation guide for Cuba, visit Cuba