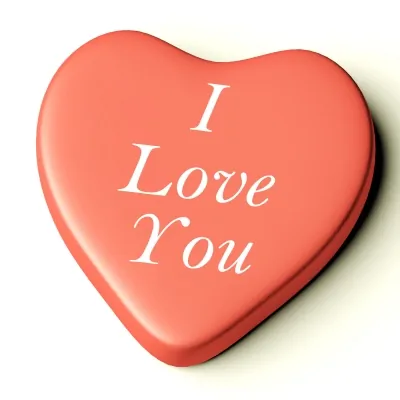 Nice tips for Valentine's Day
The day of love is a very special date for you to go out and have fun with your boyfriend. Do not expect him to propose ideas of what you can do on that day, instead take the initiative and give him some suggestions of places you can go. The choice of the place to celebrate being together has to be made so the two can fully enjoy the day of love. Up next we present you with some ideas for activities you can perform with your boyfriend on February the 14th.
Walk on the beach
A very special place to go to with your partner on Valentine's Day is the beach. If you want to spend a nice day outdoors this is a very good choice. It is not necessary for you to have a bath on the sea, you can just have a walk along the shore and sit on the sand and watch the waves. You will see that this February 14 will be a memorable one.
Go to the cinema
On the day of love the theaters billboards have very good choices of movies that both of you can enjoy. If you go to the movies do not be limited only to enjoy the film, you can also be leveraged to kissing, hugging and much more romantic moments that become the protagonists of your own love story.
Enjoy a special dinner
Going out for dinner is a very good choice for February 14th. If you and your partner choose this alternative, spend special moments. Do not go to the same restaurant as you always do, choose a different one so it can be a new experience for both. While enjoying your food you can discuss of what you feel happy to be together and make a toast to your love.
Attend a concert
On Valentine's Day season, many events such as concerts and recitals domestic or foreign singers are organized. If you and your boyfriend like live music, then you can opt for this alternative. Attend the concert of a singer or band that you both like. It will be an unforgettable evening of romantic music to rhythm.
Have fun on mechanical games
If you both love the fun at the maximum level, you they can go to the rides. At this point the two will live moments of great adrenaline because you will enjoy exciting times together with all the attractions to be found there. In the amusement park you can take a lot of pictures that will be to remember.
Celebrate in a hotel
If you want to celebrate the day of love in a special way, then they can go to a hotel. Currently these places offer a variety of environments so you can enjoy unforgettable moments, such as relaxation area, saunas, restaurants, bars, swimming pools. In the Valentine season prices can go up, but the investment is worth it as you will spend a beautiful day of love.
Image courtesy of "Stuart Miles" / FreeDigitalPhotos.net
If you liked this page you can help us sharing with your friends on Facebook,Instagram,Messenger,Twitter,Whatsapp.
Tags:
good tips about valentine's day, good free tips about valentine's day, nice valentine's day tips, very good tips about valentine's day, very good free tips about valentine's day, very good free ideas about valentine's day, excellent tips about valentine's day, excellent free tips about valentine's day, excellent free ideas about valentine's day, the best ideas about valentine's day