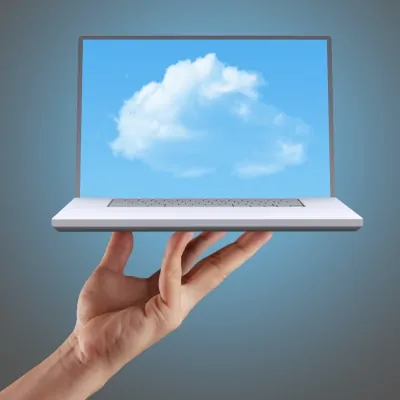 Google Chrome: Google's new commitment for internet
The arrival of Google Chrome to the market has revolutionized the range of available web browsers. Google Chrome is Google's bid to improve the browsing experience in the network, adding this to the variety of products and services that this mega company has. The browser is widely distributed and is completely free. Learn a little more about Google Chrome in this article.
200 million users make this the third most used browser in the world, whose market share in 2012 was approximately 28%. Another advantage is that it is available in over 50 languages and in compatible versions with Windows and Linux. Get it by entering the following page: https://www.google.com/chrome
The advantages that characterize the new Google Chrome can be summarized in these three:
– Quick start: with which is ensure the rapid opening of the browser window.
– Quick download: faster web page downloads.
– Quick search: Search faster. You can search from the omnibox bar.
The following are the features that you should consider when analyzing this new product from Google:
Speed: the engine that uses Java Script gives the best response times.
WebKit is an open source which is also used to prevent the collapse of the operating system, because of his good memory management.
Simplicity: Google Chrome has an interface that lets you organize your searches in different tabs within a single window. All tabs have independent control, so they have separate processes.
Omnibox is a bar that was added to the browser, it works like an address bar, but contains extra applications like autocomplete text search, search suggestions and search history option to copy and paste (in a context menu that opens with right click).
Security: Google Chrome takes security seriously. It has added to its system, protection against malicious software. Constant updating ensures the security you need. In addition, Google took into account the importance of the preservation of the information you find, so if one of the windows, working independently, stops working, the information contained in the other windows will not be at any risk. This avoids problems with duplicate sessions.
– It is also important to mention some disadvantages of this browser:
– First, It has change the layout of the navigation interface to which Internet Explorer has accustomed us, mean you should spend some time to get used to.
– Incompatibility with some web pages that are not displayed properly when browsing with Google Chrome.
– Absence of commonly used menu of other browsers such as Internet Explorer.
– So far, you may notice that Google Chrome is designed based on simplicity and good performance criteria.
Added to this, is the fact that the program is free and because of this, it generates dissent. Google offers access to information, being its main revenue: advertising. Based on this, Google was accused of offering the users data. Because of this, Google decided to make Google Chrome open source software.
Finally, everybody know that the browser is the most important part of your computer, because with it we can perform many of the normal activities, like reading emails, making purchases and payments, watch videos, listen to music, among many other things. Google Chrome is definitely one of the best options, as it is easy to install and can be a competition for Microsoft products.
Image: FreeDigitalPhotos.net
Tags:
google, google chrome, using google chrome, google chrome for free, install google chrome, google browser, web browser google chrome, available web browsers, how to use google chrome, why to use google chrome