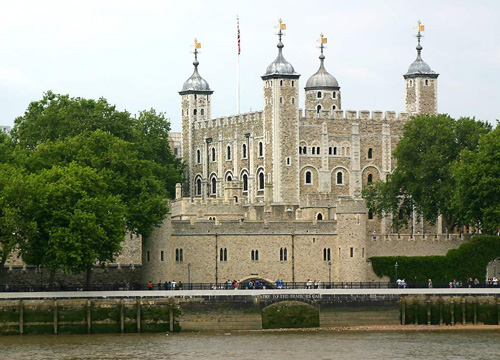 London tours & things to do in London :
Tourism is one of London´s main economic activities, so its tourist industry has achieved excellence in delivery of tourist services in 2006-2010 and has been consecutively acknowledged by the World Travel Awards as World's Leading Destination.
However, London is one of the most expensive destinations, and this will be the case especially after the Olympic Games and Paralympic Games. It is therefore necessary to give advice for travelling at a lower cost.
London has the best museums in the world, with historic and contemporary art collections, current artist exhibits (Tate Modern, Tate Britain), European painting collections (National Gallery), shows of world scientific and technological development through time (Science Museum), collections of artistic objects from all times (Victoria and Albert Museum), collections of historic portraits from all times (National Portrait Gallery), animal, plant and mineral collections (Natural History Museum) and collections of archaeological treasures from around the world (British Museum).
Some interesting buildings to visit in London are: The Tower of London (royal palace and fortress), Westminster Abbey (monarchs have been crowned there since 1066, and the royal throne is there) and Buckingham Palace (official residence of the British monarchs; it is also known for its changing of the guard).
Other buildings of tourist interest: Saint Paul`s Cathedral (a temple dedicated to Saint Paul; weddings, funerals and end-of-war celebrations have been performed there; it holds the graves of historic figures like Admiral Nelson, Lawrence of Arabia and Alexander Fleming). Other tourist attractions are Madame Tussauds Wax Museum; the Soho area with its own Chinatown; the Covent Garden district; Picadilly Circus; Trafalgar Square; London Eye; Big Ben; Harrods Department Store; the British Parliament building.
London is an attractive cosmopolitan city, not just for other European tourists, but also for English people from other regions who can visit it using cheap flights from low cost airlines such as Ryan Air, EasyJet and Vueling. They all offer tickets ranging from 30 to 50 euros, as well as lodging in two and three star hotels.
There are no low cost airlines coming from Latin America, so air tickets are always expensive. Traditional airlines offer cheaper tickets as compared to their normal tickets, only because they are in schedules with low demand. According to www.despegar.com.ar, the cheapest Buenos Aires – London air ticket (estimated dates February 1 and 7) costs in Lufthansa 1,592 American dollars, and the highest price in American Airlines is 4,356 American dollars. Visit www.hotelesbaratos.com for low priced hotels.
Other websites to visit are www.liligo.es and www.destinia.com. Most of these sites help find, book and pay cheap flights and lodging.
Once air tickets and lodging are dealt with, travelers must buy the London Pass card, with which they can freely enter more than 55 tourist attractions. It also entitles to discounts on prices of tickets to other tourist attractions. It is also advisable to purchase travel cards, as long as they have not bought London Pass cards with transportation included (it covers all of the city´s 6 zones). Visit http://www.londonpass.es/ for further details.