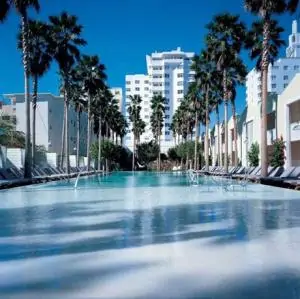 Travelling to Usa on Low priced flights :
New York and Miami, cities in the United States of America, are among the ten most popular international holiday tourist destinations in the Americas, but there are no low-cost airlines to visit them. So we will let you know how to get low priced air tickets.
There is Miami, where Spanish is spoken by an increasing number of people and its atmosphere is marked by sun, beaches, night life, and shopping at malls where you get all sorts of things at low prices. And then there is New York, a cosmopolitan city where all world languages and cultures can be found, where it is appealing to walk along its cosmopolitan avenues to find all we want.
They are very different cities for those travelers who are looking for mind-blowing experiences and good quality tourism.
So the first thing to find out is how you can get low priced air tickets. If you come from Europe, Asia or the Americas, you cannot use low-cost airlines. And so you must use traditional airlines, which know about the low priced tickets shortage, and offer deals for short periods and on low demand times and dates, never mind if it is high or low season. In fact, both cities have big tourist flows and most travelers fly in, anyway.
Some experts advice you purchase tickets in advance (eight weeks before your trip), not just to save, but also because you can get a seat even if your destination is on high season. Specialized web pages that search for low priced air tickets on the airlines' web pages increase your chances of buying cheaper tickets in an airline as compared with others.
There is the http://www.liligo.es/ web page, which researches 250 specialized web pages. Once it finds the cheapest ticket, it searches further to compare specialized web pages such as e-Dreams, Viajar and Rumbo, and indicates if there is an even cheaper ticket, so the user can then book and purchase it.
Suppose you want to travel from Lima-Peru to Miami on Monday January 10, 2011, and return on Monday January 17, 2011, no changes on dates, so you want the cheapest air tickets, either nonstop, 1 stop or 2 stop. For nonstop, the cheapest ticket is América Airlines for 1072 euros. For one stop, it is Copa Air for 793 euros. And the cheapest ticket for 2 stops is Taca Airlines which for 913 euros offers the cheapest ticket.
Flight Airlines Ticket price * Website
Nonstop American Airlines 1072 Euros Travelgenio.com
1 stop Copa Air 793 Euros Skytours.com
2 stops Taca Intl Airlines 913 Euros Lastminute.com
NOTE: *Expenses can be added to these prices.
34.20 is added to 1 stop, which sums up 827.72 euros
However, the comparative analysis on the e-Dreams web page resulted in a round trip ticket for 778.053 euros (not including fee and other expenses), much lower than on the one found on the Liligo web page.