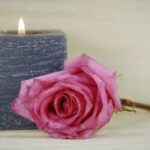 New condolences texts
One of the saddest situations of life is the passing away of our loved ones. Possibly, the family member that will leave a huge void when she passes away is our mother, as beside giving us life, she has done many things for us, which placed her in a privileged place in our hearts.
When someone's mom dies, we have to give our condolences and offer our unconditional support when required. You can use these texts to get inspired and dedicate some words of comfort to those who require it.
Free examples of condolences texts:
– "Although your mom is no longer in this world and you feel a great pain, I want you to remember that you have my whole support and the one of all those who cherish you. I ask the Lord to guide you to find the comfort you require right now. Remember that from now on she is like an angel that watches over you from heaven. "
Category: condolences texts
– "My deepest condolences to you and your family. The woman who gave birth to you has left this world, but that does not mean that she has left you. From where she is, she is still watch over you. Just have faith and ask God to help you overcome this great loss, you will see that as the days go by you will feel a little more comfort in your heart. "
Category: condolences texts
– "Dear Friend, I send you my deepest condolences for the death of your mother. She was an exemplary woman who has left us valuable lessons and will always be remembered for her virtues. Do not feel sad because you have had the privilege of being the daughter of such a special woman like her. Your mother is not dead, she has only gone to another world where she is enjoying eternal glory. "
Category: condolences texts
– "Your mom is now in heaven resting in the company of God and his angels. That is the fate of all human beings so we can only resign and hope that at the end of this life we will be reunited with our loved ones who have departed before us. Do not feel sad when you remember her, it is better if you think about all the special moments you have shared when she was alive. "
Category: condolences texts
– "Through these words I want to express all my affection in these difficult times you are living. Do not feel lonely as all your loved ones are here to support you. I appreciate you very much and send you my deepest condolences. "
Category: condolences texts
– "Today your mother has returned to God as He has decided to call her. You have to learn to accept the divine plan, and think that death has freed your mother from her physical body and the pain she had. Do not get depressed, she is looking at you and she would like to see you happy. "
Category: condolences texts
You cannot imagine how valuable these texts can be in a delicate situation such as the death of a mother. We hope they are useful for you to express your condolences to a loved one who is in pain. Visit our website every week as we have updated texts all the time!
Image courtesy of "dan" / FreeDigitalPhotos.net
Tags:
free condolences texts, download condolences texts, new condolences texts, original condolences texts, send free condolences texts, condolences texts examples
If you liked this page you can help us by giving us a "like" on facebook, G+, twitter. Also if you want you can help this website by sending your condolences texts, and will be published, others friends will thank you .