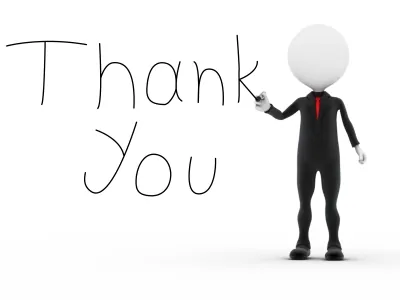 Thanks note for donations received
Many people need from others to eat, buy things, build, etc. That means that there are people who need help to have a better life. And there is not better gesture of solidarity than sharing what we have with those who do not. A donation would consist of money, food and educational or construction materials.
There are many ways you can, money is one of them but it is not the only one. We can share clothing that we have at home and nobody uses it or maybe we can help someone with construction materials that we did not use when we built our house. We should do this because it is our duty as brothers to help each other. If you have received a donation and would like to thank for it, here are some examples of thanks notes.
Thanks Letter No 1 for donations received:
Cali July 12, 2012
Solis Distributor
Alarcon Ave. 142-143
Cali – Colombia
To whom it may concern:
After greeting you sincerely, I would want to thank the donation you have made to the Refugee Happy Children. Also I would let you know that this donation has brought us much joy including all the children who are in our facilities.
This shelter has been operating for some years thanks to the unconditional support of individuals or companies that are aware of the poverty that exists in our country and in which those that are most affected are the small children who need education and basic nutrition to grow and develop.
God from heaven see your good actions and will give you many blessings, in both, work and family aspects because you have brought happiness to those who need it most. We wish to continue having your support.
Cordially
Carlos Garcia
Refugee Happy Children Director
• This is a thanks note to the owner of the company that made a donation. In this note it is expressed that happiness has been caused by this fact, and that they wish to continue having their support.
Thanks Letter No 2 for donations received:
La Paz June 10, 2012
Mr. Jorge Perez
Buildings Trees
General Manager
Rios Bajos 90-91
La Paz – Bolivia
Dear Mr Perez
Through this letter I want to give my deepest gratitude for the gesture of solidarity that you have had with our community. As you know our community has suffered a series of climate changes what has caused the collapse of many houses.
As head of this great group of people I was very sorry because it was impossible to meet the costs of a restructuring of housing of hundreds of families that had lose their homes and were trying to survive in one way or another.
But your help has given us hope and now we can start again, thanks to your materials construction's donation and machinery it is going to be possible to build new housing for people who lost their homes. Everyone in this community is very grateful to you and if you need our help in some way please tell us.
There should be many more people like you, then, the world would be different.
Cordially
Martin Loayza
Administrator
Los Altos Community
• In this note the administrator of the affected community is grateful for the donations received, which are the materials and machinery for the construction of new homes, which were destroyed by a natural disaster.
Image: FreeDigitalPhotos.net
Tags:
examples of notes to thank the donation received, free examples of notes to thank the donation received, free thanks you notes for donations received, I want to thank for a donation received, how to thank for a donation received, ways to thank for a donation received, donation received, thank you for your donation, thank you notes for donation received, tips to thank donations received