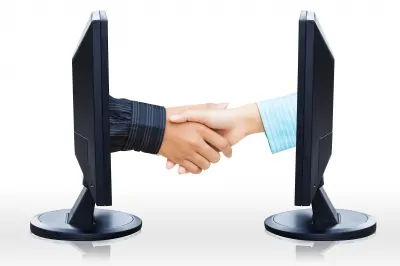 Excellent advantages of Skype
This is a year of many changes on the Internet, perhaps one of the most significant one is the demise of the Messenger and many of us will remember it forever because this service became the most popular instant messaging system we got used to, as well as our friends and family.
But his close is not bad, since Microsoft has decided to work with Skype and instant messaging platform because it offers many advantages to its users in a simple and easy to use. In this section we will tell you that Skype provides utilities for users in this 2013 and why you should use them.
Video calls
It is one of the free services that Skype offers. With it you can contact your friends and family and see them in full screen with high quality audio and video to make you feel like you were face to face in the same place as your partner. You also have the option of creating a group video call between up to 10 of your contacts and interact with all simultaneously as if they were all together in the same place.
Call
Skype has a system of calls to landlines and cell phones with which you can save money on your calls both national and international, since Skype lets you make calls to anywhere in the world. To enjoy this service you must purchase Skype Credit or use one of the payment options that Skype is always with the lowest comfortable and in your local currency, always thinking about your finances.
Portability
The use of Skype is not limited to your personal computer simply because you can access it from any portable device that has internet access. Also if you are in a coverage area of a WiFi spot, you can access with any device that has connectivity to WiFi networks and pay with your credit Skype. The payment will be made per minute of connection and not by the amount of information that you download for which offers a quick and smooth connection.
Contacts
By using Skype you can have all your contacts in one place and you can import them from your Facebook account, Messenger and other Microsoft services. Once you have your contacts you will see their contact information and you can even edit them to enter phone numbers, addresses and other that will make it easier to contact them or call them using Skype.
Personalize
Set up your account on Skype as you wish. Use your contacts and classify them into various lists, you can choose to display only those that are online. Change and edit your profile by placing a personal photo, update your phone numbers, add your contact information such as address, city of residence, place of work and even has a brief description of yourself.
And these are just some of the advantages that Skype brings you. You can start using it now and discover all the options offered by Skype for you to be more connected to your friends and family.
Image courtesy of "pat138241" / FreeDigitalPhotos.net
If you liked this page you can help us sharing with your friends on Facebook,Instagram,Messenger,Twitter,Whatsapp.
Tags:
good advantages of migrating to skype, excellent advantages of migrating to skype, very good advantages of migrating to skype, wonderful advantages of migrating to skype, the best advantages of migrating to skype, excellent tips about the switch to skype, excellent advices about the switch to skype, excellent ideas about the switch to skype, the best ideas about the switch to skype, the best advices about the switch to skype