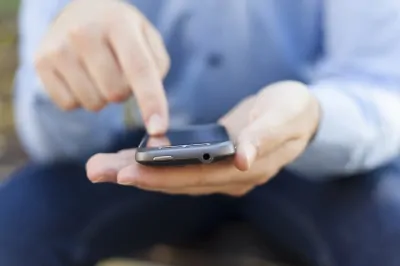 Benefits of start using Viber
Today smartphones dominate the telecommunications market as almost every one of us has one. These phones well-known feature is to operate with its own systems such as Android, iOS and Windows Mobile, and thanks to them you have the option to download all kinds of apps for your phone, most for free.
Some of the most popular applications in regards IM, are Whatsapp Messenger and BlackBerry Messenger which allows us to send messages to any person anywhere in the world that have installed them also.
But there is an application that is becoming very popular as well as providing instant messaging service that allows phone calls and send text messages for free, this application is called Viber, In this section we will tell you which are the benefits to start using it.
Fully compatible
Viber application can be installed on any BlackBerry brand team in the iPhone and any other smartphone that uses Android or Windows operating system. Once you have it installed you can call and send SMS to all your contacts who also have installed. Even if you have the most current version of Viber, you can create your own groups to chat.
Imagery
Viber will also have the option to share with your friends any image you have in your computer and even take a photo, put text in it and send it to one or more of your contacts at the same time.
Location
Another of the great advantages of the use of Viber is that through the GPS on your phone or the network connection you have activated you will know your location on a map and send it to any of your contacts so they can know where they can find you.
Contact
Use the same list of contacts you have on your phone and call through Viber without having to run it above plus receive a call Viber will be as if you received a regular phone call.
Emoticons
Of course, Viber have at your disposal a variety of emoticons to help you express your feelings in a fun way.
Call Log
Viber is an option to log the calls and messages received to consult whenever you want, so you can return a call just to see the last time someone called you.
Coverage
Viber works worldwide so you can make calls and send SMS to other phones where they are without having any contract with telecommunications companies.
Ease
Viber is very easy to use, it has an intuitive interface and have many options to use the touch screen or keyboard.
It is free
You can install this application coming to the App Store or Android Market and download it for free. Do not forget that all mobile calls and send messages are cost free.
Now that you know what are the benefits you have when using Viber, we are sure you will not think twice before downloading and installing it. You will see that you will save a lot of money and spend good times.
Image courtesy of "adamr" / FreeDigitalPhotos.net
If you liked this page you can help us sharing with your friends on Facebook,Instagram,Messenger,Twitter,Whatsapp.
Tags:
good tips about viber, good free tips about viber, nice viber tips, very good tips about viber, very good free tips about viber, very good free ideas about viber, excellent tips about viber, excellent free tips about viber, excellent free ideas about viber, the best ideas about viber