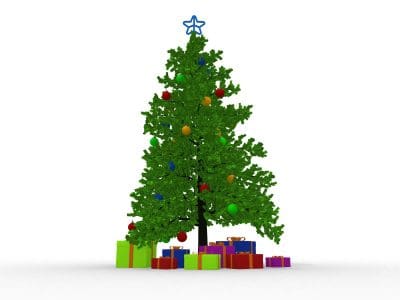 Christmas email for your work team
Christmas is a time that we use to express happiness and good wishes to all important people in our life. If you have a business, you should have cleared that workers are the cornerstone between your ideas and the market, so a good relationship with them is also essential.
Take this Christmas time to send sincere greetings Christmas. You can send mass emails with good wishes to all. If you have no idea of how to build a mail of this type, in this article we present some examples of how to do it.
Model # 1 Christmas email for a work team:
From: Mr. Alonso Galarreta – General Manager
To: Company Team The Plastic
Dear team:
I harness the facilities that technology offers us to send a warm Christmas greetings to each one of you and wish you a happy Christmas and New Year together in the warmth of your families.
I also want to inform you that I am very gratified because of the work you have made with responsibility and commitment from earlier this year and since you started your work in this company. Only thanks to you, this company is moving positively in the market and is hopefully increasing further next year the same way and even better. Thank you again and I hope your commitment again next year.
I say goodbye to all of you, reiterating my sincere thanks for your invaluable efforts to achieve the objectives of this organization.
Have a Merry Christmas and a memorable new year.
Plastic Company S.A.C
Model # 2 Christmas email for a work team:
From: Teresa Recalde – General Manager
To: Teamwork Rate S.A Company
Dear team:
I and the entire management team of the company, we want to express through this message our sincere thanks for being fundamental in the operation of our business and, in turn, spend our most special affection and esteem wishing you a very happy Christmas together with your families, and a New Year full of success.
Customers of our company only send congratulations for our product of higher quality and the best service. That reason keeps us confident about your good work in these Christmas campaigns that will be successful. Keep a positive attitude and the wills to work.
We said goodbye to you carefully, again reiterating our sincere desire to have a beautiful Christmas. Be Happy.
Rate S.A
Model # 3 Christmas email for a work team:
From: Juan Valverde – Manager
To: Company Employees Magnetic Solutions
Dear colleagues:
This email is intended to greet you cordially and to send you a greeting for Christmas and wish you a happy Christmas with your families.
This year I have proved again that the team I work with develops an optimum work. I thank you all from my heart for your commitment to the assigned functions and I promise to improve conditions further next year, because you deserve it. You also deserve to spend a pleasant moment with your loved ones, take advantage of this time to share happiness with those we love the most. I look forward to your support next year.
Have a Merry Christmas and Happy New Year.
It is the wish of
Magnetic Solutions
Image courtesy of "David Castillo Dominici" / FreeDigitalPhotos.net
Tags:
christmas, merry christmas, christmas email, corporate christmas email, corporate christmas phrases, corporate christmas greetings, corporate christmas messages, christmas phrases, corporate Christmas texts, corporate christmas wordings