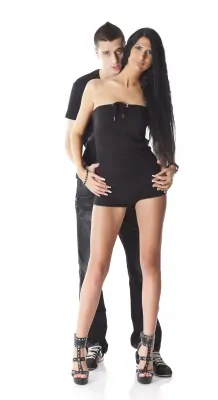 Gifts for my girlfriend for our anniversary
We are all very excited that someone gives us a gift and even more if we receive it from our partners. If you and your girl soon will meet your anniversary and you want to give a nice gift for her to know how important she is in your life, then we give you some ideas.
You could buy some clothes, give her cologne or take her to her favorite restaurant to make her feel very happy, and so on. You should pay attention especially in those details which can surprise her which is to her liking.
During the relationship, surely you have noticed about her tastes and preferences. In this article we give you some alternatives to give your girl a nice gift for your anniversary.
Perfums
Buy a perfume to your girlfriend is a very good alternative. But to make sure that this gift is right for her, you must know the kind of perfume she uses to use, as well as what fragrance she likes.
You can ask your girlfriend in a subtle way what perfume she likes and if she has a favorite fragrance or more. Thus, you will be on the right way in the purchase of a perfume that will be completely to her liking.
Clothing
We all know that girls enjoy having new clothes. And in the case of fragrances is necessary to know certain information before deciding on this option. It is essential that you know her size, her favorite colors and her preferred style.
If you are unsure, make sure someone to accompany your girl to buy clothes, so you will find out that information.
Dinner
Many women love her partner to take her out to dinner at a nice restaurant. It is a good alternative to celebrate your anniversary together, however you have to carefully choose the site and, as you can imagine, there are some things you should consider.
If you think this is the best option then you have to get a reservation in advance, it would be very uncomfortable for both to arrive to the restaurant and not to find an available table. Ask if they sell the favorite drink of your girl so they can enjoy a nice time celebrating your relationship.
Mobile Phone
If your girl is one of those who like to keep in touch with her family and friends and loves other applications and to stay connected to the internet then a mobile phone is the right choice.
Now it is very common to have a smart phone operated by companies which offer interesting network plans. If you choose this option let her know what you want most in maintaining communication with her all the time.
More options
Although some gifts may seem very expensive, they do not necessarily have to be so. There are economic alternatives which can also be liked by her. You can buy your girl a CD of her favorite singer, take her to a movie, taking a walk together, go dancing at a disco and many other things that she can fascinate. The important thing is to be together and celebrate for your love.
We are sure that this section of alternative gift for my girlfriend for your anniversary have served as a guide so you know how to surprise her.
Image courtesy of "stil333" / FreeDigitalPhotos.net
If you liked this page you can help us sharing with your friends on Facebook,Instagram,Messenger,Twitter,Whatsapp.
Tags:
good gifts for my girlfriend, excellent gifts for my girlfriend, nice gifts for my girlfriend, wonderful gifts for my girlfriend, the best gifts for my girlfriend, excellent tips for anniversary gifts, excellent advices for anniversary gifts, excellent ideas for anniversary gifts, the best ideas for anniversary gifts, the best advices for aniiversary gifts