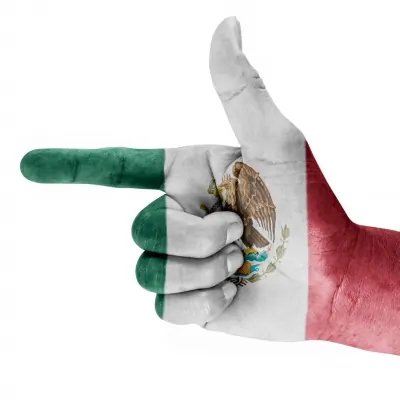 Online undergraduate programs in Mexico
Technology is advancing by leaps and bounds and today we have many tools and opportunities than in previous years when all we have today were only projects or were part of science fiction, now they are part of our reality.
One of them is the opportunity to pursue higher education virtually, from anywhere in the world, at any university. Many universities have begun to offer a wide range of undergraduate and even now there are many institutions that only offer virtual programs.
Mexico is no exception and it is known a renowned country for the quality of its universities, it is at the forefront of this type of study. Here, we will tell you about the offer of undergraduate virtual programs in Mexico.
EAN
EAN is a prestigious university in Mexico that has several virtual programs. These have been designed with the aim that the student is the architect of their learning through a wide range of study tools and resources that are offered.
In this university are the following virtual undergraduate programs: Marketing , International Business, Business Administration , Languages and Cultural Management. For additional information, you can access to your online portal www.ean.edu.com
UVEG
This is the Virtual University of the State of Guanajuato and in it we can find virtual education platforms, the newest and most modern in the world.
One of the great advantages offered by this university is a complete scheduling flexibility allowing students to take classes at the time that is most convenient for them.
Among the programs offered by the UVEG we find: Project Engineering, International Business Administration, Engineering management information technologies, etc .. To learn more about this institution you can visit www.uveg.edu.mx
EDUCANET
This virtual university has a great reputation in Mexico and its education system allows students to pursue a career from the comfort of their home or workplace. We can find a wide range of careers in the university within which include Administration, Psychology , Education, Foreign trade and law.
Additionally, in EDUCANET we can find complete courses in languages such as English, French, German and many more. To learn more about the university, visit their website: www.educanet.edu.mx
UVA
Anahuac is the Virtual University and has both, undergraduate and graduate levels, both virtually. It has a modern and friendly platform study that provides students with all the resources and tools necessary to become a successful professional.
From your computer or any other device with internet access, you can access to videos, libraries, virtual classrooms and much more. Here you can study Education, Marketing, Economics and many other careers. For additional information you can visit the www.uva.anahuac.mx
UVHM
Hispanic is the Virtual University of Mexico and offers to students virtual careers and in a personalized way. The UVHM has a modern virtual platform through which students take classes and take exams and practices.
In addition to being a student of this institution means you have at your disposal several tutors to guide you along the path to reach your goal: to be a professional. Here you can study: Psychology, Economics, Communication, Advertising and many others. For more details login to www.uvhm.edu.mx
Image courtesy of "domdeen" / FreeDigitalPhotos.net
If you liked this page you can help us sharing with your friends on Facebook,Instagram,Messenger,Twitter,Whatsapp.
Tags:
tips about online education in mexico, advices about online education in mexico, the best tips about online education in mexico, the best advices about online education in mexico, study your career online in mexico, how to study an undergraduate program online in mexico, tips about undergraduate education online in mexico, advices about undergraduate education online in mexico, excellent tips about undergraduate education online in mexico, excellent advices about undergraduate education online in mexico